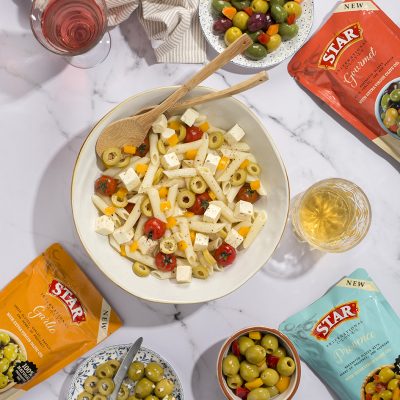 Delicious, rich, aromatic and so, so good for you. That's what olives are – a miracle of heart-healthy fatty acids, perfect for eating any time of day and in many different ways. Here are some ideas to make the most of those delicious little morsels.  
Add them to your salads 
Cut in slices, they're a great addition to any salad. With greens, with pasta, with couscous, with rice or with vegetables, and combined with all kinds of sauces. Get used to adding a handful of olives to your salads and get healthy! 
Your little ones will love them
How about using olives to make smiley faces on your kids' sandwiches or dinner plates? Not only will you be giving them healthy food, you'll be making it fun. They'll ask you to do it again and again!
Make tapenade 
This simple French recipe made with black olives is perfect for any occasion.  Planning a finger food dinner? Buy some quality mini toasts and serve them with tapenade. Yum!