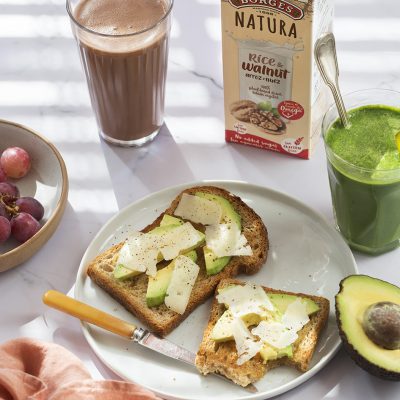 Happy World Food Day! Here are three tasty breakfast options to celebrate in style.
Chocolate galore! Stir a couple of teaspoonfuls of pure cocoa powder into a glass of very cold walnut milk. Next, drizzle some STAR extra-virgin olive oil over a slice of toasted whole grain bread and add some avocado and Parmesan shavings. It can't be beat!
Smoothie heaven. A kiwi, a handful of strawberries, half a banana, a glass of walnut milk and a blender. That's all you need to make a mouth-watering smoothie. Top it off with some chopped walnuts and a pinch of cinnamon. Delicious!
Piles of pancakes. If you have the time to feed your pancake craving, why not whip some up with walnut milk and serve them with chocolate?