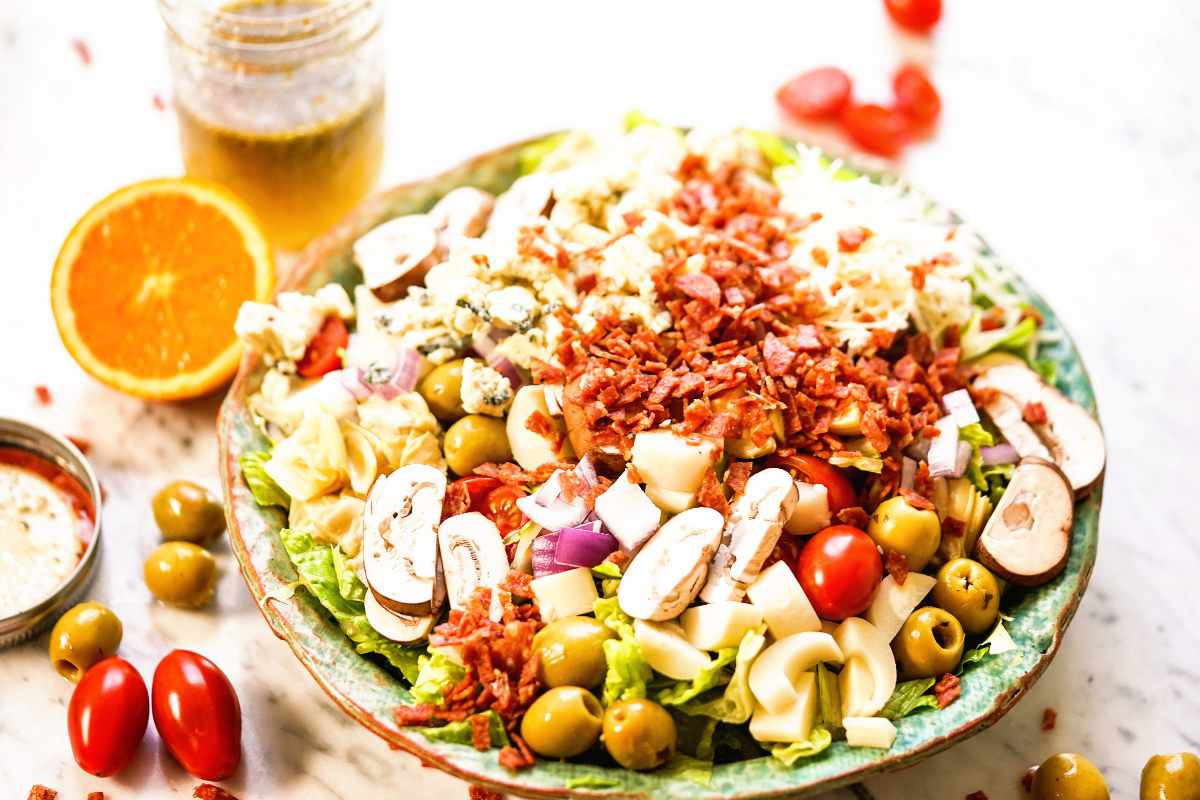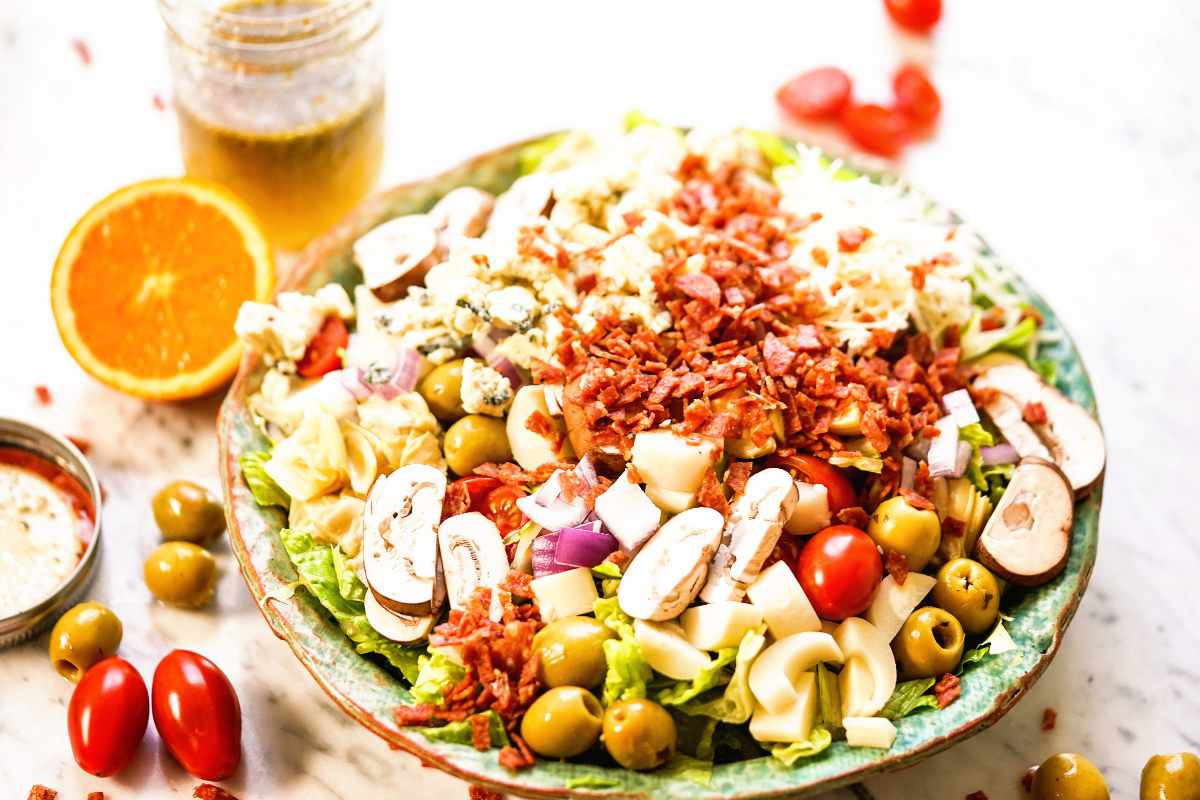 Ingredients
Homemade Vinaigrette:
1/2 orange, juiced
1/3 cup Star extra virgin olive oil
2 tbsp sugar
2 tbsp Star white wine vinegar
1 tbsp honey
1 tsp dried Italian seasoning
1/4 tsp garlic powder
Salad Ingredients:
2 heads romaine lettuce, diced
1 cup tomatoes, diced
1 cup mushrooms, sliced
1/4 cup red onions small, diced
1/2 cup Cara Mia green olives, halved
1/2 cup Cara Mia hearts of palm, sliced
1/2 cup Cara Mia marinated artichoke hearts, chopped
1/2 cup blue cheese, crumbled
1/4 romano cheese, shredded
5 - 8 oz. salami or pepperoni, diced into very small pieces
Instructions
Start with the salami. Dice it into very small pieces. Add two tablespoons of Star Extra Virgin Olive Oil to a heavy skillet over medium heat. Add the minced salami. Fry until crispy 8-10 minutes.
While the salami is frying, prepare the vinaigrette – add all of the ingredients to a small jar with a screw top lid. Shake vigorously. Set aside – give a good shake prior to dressing the salad.
Remove the salami when crispy and allow it to drain on a paper towel. Set aside.
Prepare the salad ingredients and add everything to a large bowl. Chop the lettuce, slice the mushrooms and tomatoes. Dice the onions.
Add the crumbled blue cheese and freshly grated Ramano cheese. Top the salad with the fried salami.
Shake the vinaigrette then lightly dress the salad. Enjoy as a meal or with your favorite grilled meat!
Store leftover vinaigrette in the refrigerator. It will keep for one week refrigerated. It will also be your new favorite salad dressing!
Recipe developed by: https://bowl-me-over.com
Prep Time: 15 minutes
Cook Time: 10 minutes
Total Time: 25 minutes
Serves: 4