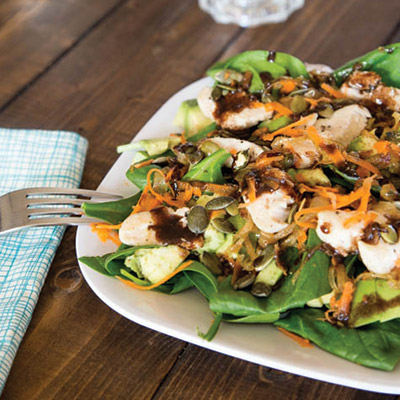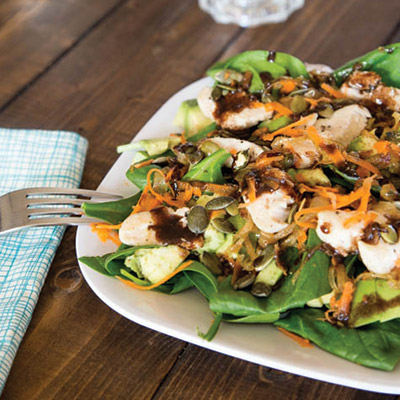 Ingredients
Instructions
In a bowl combine all of the ingredients for the vinaigrette. Whisk thoroughly. Set aside.
In a small saucepan heat oil over medium high heat. Season chicken with salt and pepper. Saute chicken for 6 minutes a side, or until cooked through. Remove from pan, and slice into strips.
Divide spinach onto 2 plates or bowls. Top with carrots, avocado, onions, sliced chicken and pepitas.
Drizzle the vinaigrette over the salad to serve.