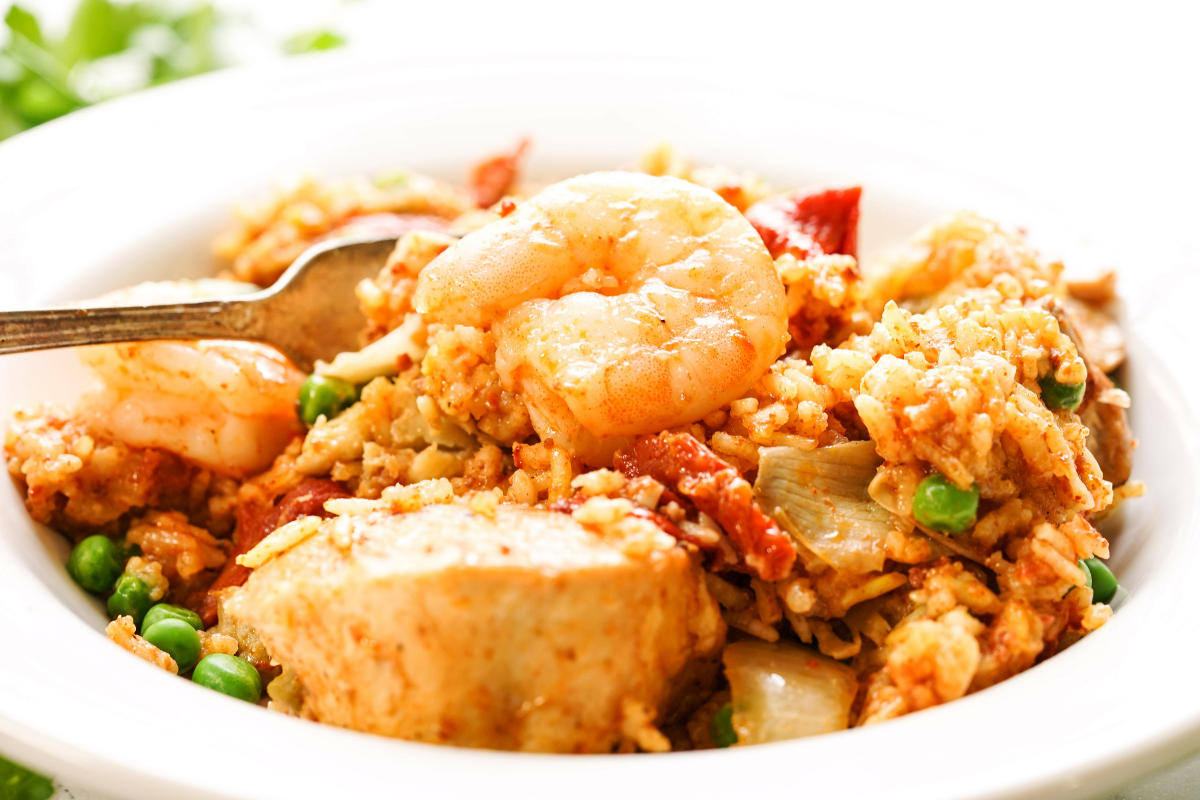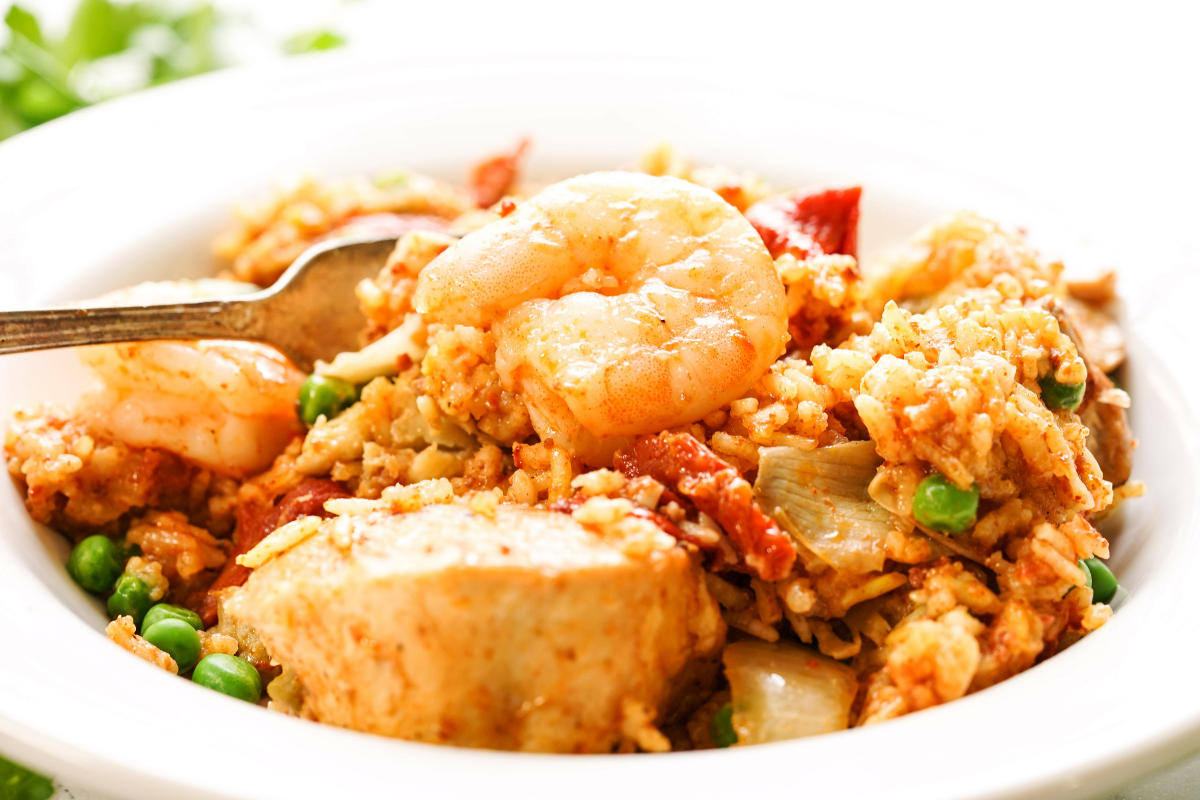 Ingredients
2 chicken breasts boneless, skinless
2-3 chicken thighs boneless, skinless
1 pork tenderloin
1 lb. shrimp
4 oz. chorizo
4 cups chicken stock
1 1/2 cup frozen peas
2 cups rice
1 onion diced
1 green pepper seeds removed, diced
1/2 cup Cara Mia artichokes drained
1/2 cup Cara Mia piquillo peppers drained, diced
2 tbsp Cara Mia sun dried tomatoes
pinch saffron threads
2 tbsp Star First Harvest extra virgin olive oil
1 1/2 tsp salt
3/4 tsp pepper
1/2 tsp garlic powder
Instructions
Combine the salt, pepper and garlic powder. Cut each chicken breast into three pieces and the thighs in half. Season the chicken, slice the pork tenderloin into three-inch pieces.
In batches, brown the chicken and pork on both sides, about three minutes, per side.
Transfer the chicken and pork to the slow cooker. Add the rice to the pan with the Cara Mia sun dried tomatoes, cook for three minutes stirring occasionally. Remove and add to the slow cooker.
Cover and cook on high for two hours or until rice is soft. Remove the lid and add the shrimp, nestle them into the paella. Cover and cook for 15 minutes or until they are pink.
Add the frozen peas and stir to combine. The steam from the paella will cook the peas.
Check for seasoning – you might need a sprinkle of salt.  Top with minced parsley and serve with lemon wedges. Enjoy!