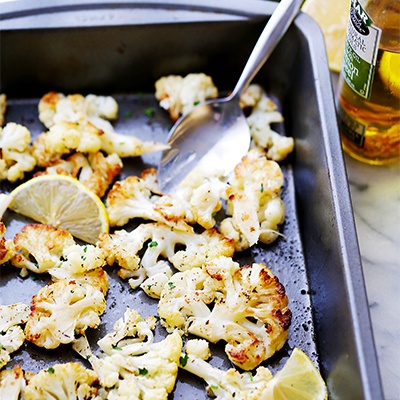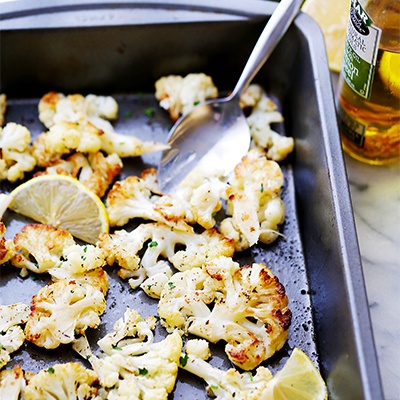 Ingredients
2 teaspoons paprika
1 teaspoon dried thyme
Zest of 1 lemon
Salt and fresh ground, pepper to taste
1 head cauliflower, about 2 pounds, cut into florets
3 tablespoons STAR Olive Oil Infused with Lemon Peel
2 tablespoons chopped fresh parsley
Instructions
Preheat the oven to 450 degrees F.
In a small mixing bowl, combine paprika, thyme, lemon zest, salt and pepper; mix until thoroughly incorporated.
In a large mixing bowl, toss the cauliflower with the olive oil, and add the paprika seasoning; mix until everything is well combined.
Transfer the cauliflower to a baking sheet and arrange the florets in one layer.
Roast for 10 minutes, stir; continue to cook for 10 more minutes, or until tender and browned on the edges.
Remove from oven. Transfer to a serving plate.
Garnish with chopped parsley.