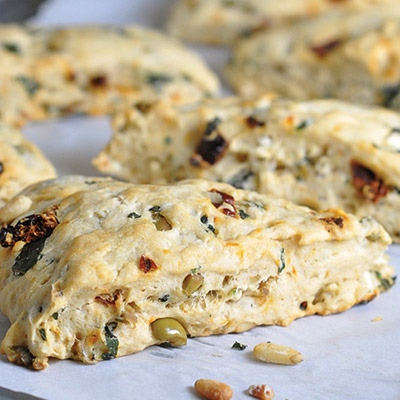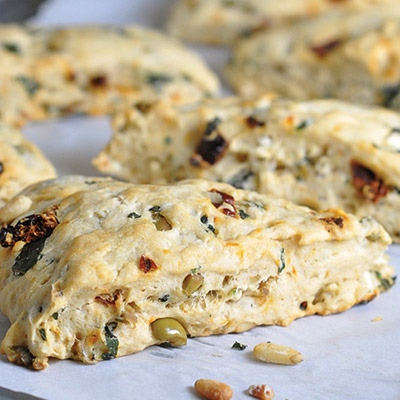 Ingredients
Instructions
Preheat oven to 425 F. Line a baking sheet with parchment paper.
In a medium bowl, whisk together the milk, olive oil, spinach, tomatoes, olives, cheese, and pine nuts.
In a large bowl, combine the flour, baking powder, and salt. Make a well in the center and add the milk mixture; with your fingers or a fork, combine until moistened and just incorporated (do not over mix!)
Turn out dough onto a lightly floured surface and pat into a 1-inch thick rectangle. With a sharp knife, cut the rectangle on the diagonal into 8. Place scones on prepared baking sheet and bake 15 minutes until golden. Cool slightly before serving.
Recipe developed by: http://bellyfull.net
Prep Time: 20 mins
Cook Time: 15 mins
Total Time: 35 mins
Serves: 8
Related Recipes
Time: 1 hr 30 mins

Serves: 4

Time: 30 mins

Serves: 6-8