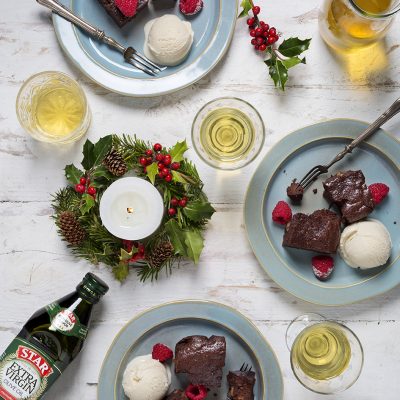 Running out of ideas for holiday desserts? Try these original recipes.
Ice cream made from walnut milk. Serve your chocolate cake with a scoop of healthy, sophisticated homemade walnut milk ice cream. You can make it and freeze it in a flash.
Bread with olive oil, salt and chocolate. Simple, yet irresistible. These four ingredients go together like magic.
Fruit smoothies with walnut milk. No matter how full you are by the time the desserts come out, you can always find room for a mango, strawberry and passion fruit smoothie with walnut milk, topped with grated almonds. A tempting dessert no one can resist!
Brownies. Make your own brownies with olive oil, walnuts and velvety chocolate for a dessert that's not only a delight for the senses, but good for your heart too.