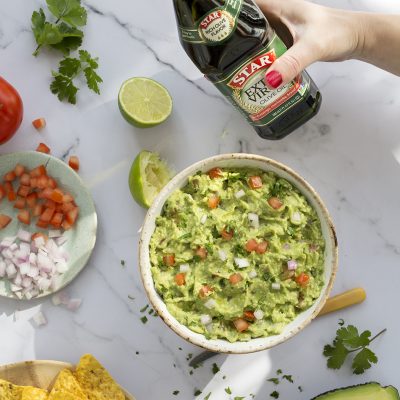 Extra virgin olive oil is an unrivaled source of heart-healthy fats and a great accompaniment for a wide range of ingredients. Forget high-calorie nibbles and "guilty pleasures", and start exploring the world of healthy snacks thanks to this essential ingredient from the Mediterranean diet that is wholesome, delicious and super nutritious. 
Guacamole
A ripe avocado, diced tomato, onion, cilantro, lime juice and extra virgin olive oil. Mash them all together and you'll have a delicious guacamole to pair with some nachos any time of day. Viva México! 
Hummus
If you've mastered the classic chickpea hummus with extra virgin olive oil and tahini, now is the time to innovate by using new ingredients. Eggplant, lentils, peas, beets, carrots … Any of these delicious additions can make a tasty hummus that's also good for you. Ready to experiment? 
Toast… topped with a little something
Prepare a cheese plate or cold cuts and serve them with a few slices of toasted bread drizzled with extra virgin olive oil and sprinkled with salt. What more could you ask for?