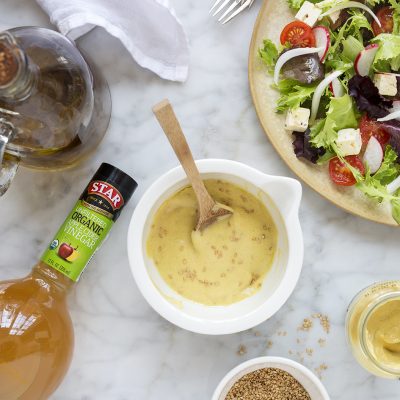 It's so versatile that it goes well with almost any ingredient. Here are some tips:
With garlic, lemon and parsley: the perfect seasoning for chicken breast.
With extra-virgin olive oil, a spoonful of mustard, a handful of sesame seeds and a pinch of sugar: the ideal vinaigrette for your salads.
As an original dressing for a cold potato and wiener salad!
With mustard, extra-virgin olive oil and soy sauce: the perfect vinaigrette for a summer beet and fennel salad.
With ice and vegetables: you can take your sensational green smoothies up a notch with a dash of apple cider vinegar.