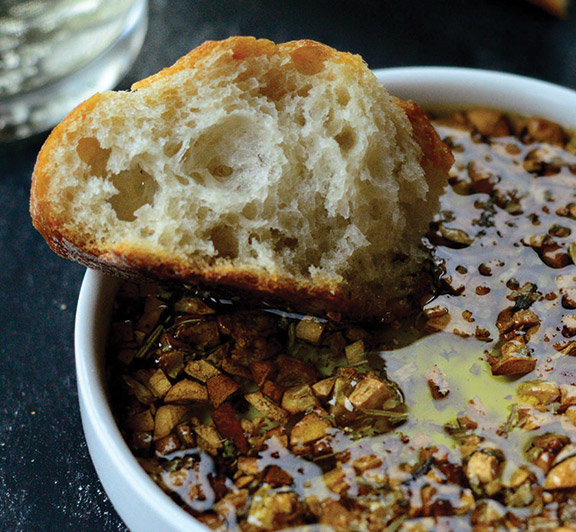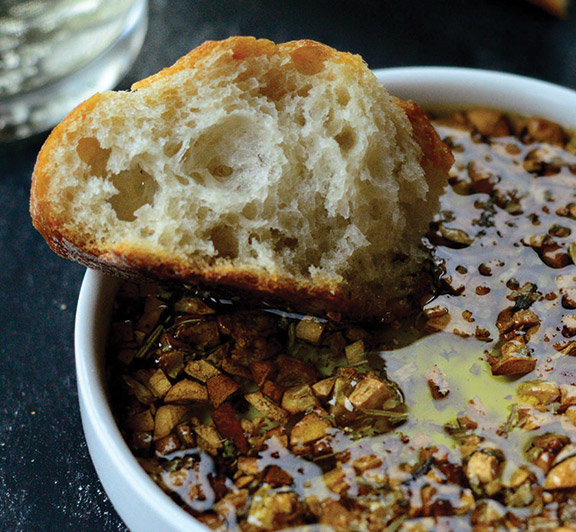 Ingredients
6 to 8 cloves fresh garlic, peeled and finely chopped
1 Tbsp. STAR Grapeseed Oil
1-1/2 tsp. Italian seasoning
1 large crusty baguette
Instructions
Pour grapeseed oil into a small 8-inch stainless skillet and heat over medium to medium high. Once hot, add the garlic and cook until golden, stirring often.
Transfer garlic to a paper towel lined plate. The garlic will crisp up more as it cools.
On two small plates, divide the Italian seasoning, garlic and olive oil.
Tear pieces of bread for dipping.