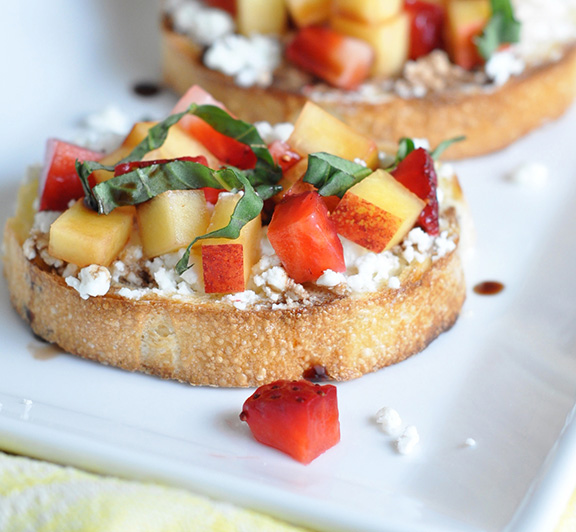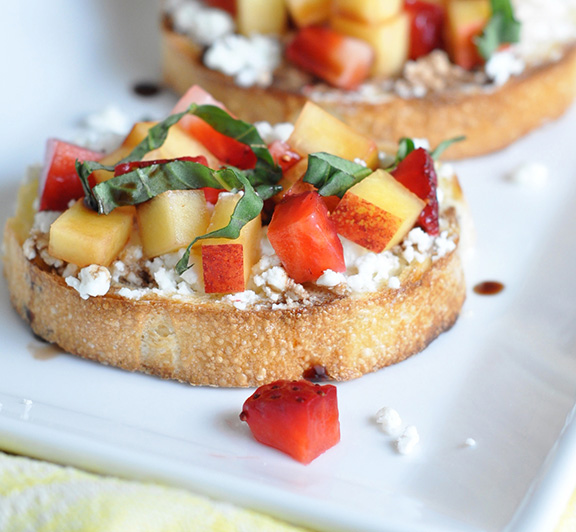 Ingredients
French baguette, sliced into 1/2-inch thick pieces
4 ounces goat cheese, room temperature
1/2 cup diced strawberries
1 ripe nectarine, diced
5-6 large fresh basil leaves, cut chiffonade style
Instructions
Combine the strawberries and nectarine pieces in a bowl; set aside.
Spread the baguette slices with goat cheese and top with the fruit mixture, pressing down slightly to help the fruit pieces stick. Drizzle with the balsamic vinegar and top with a little basil.
If ripe nectarines aren't readily available in your area, you could use peaches or blackberries.