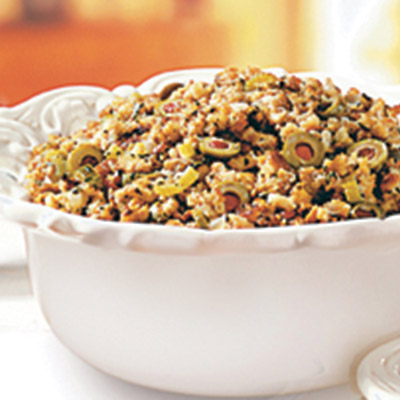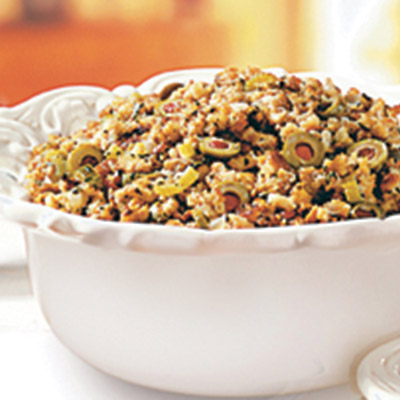 Ingredients
Instructions
In large skillet, heat olive oil over medium-high. Add onion and celery and sauté until tender, about 5 minutes.
Transfer to large bowl. Stir in contents of both stuffing mixes and parsley. Mix well.
Gradually stir in chicken broth, a little at a time until stuffing is lightly moist but not packed together. Carefully stir in olives and season to taste with salt and pepper.
Extra Notes
Can be made up to 2 days ahead and refrigerated. If using to stuff bird, reheat on top of stove, stirring gently to prevent mushiness. If baking separately, turn into oiled shallow casserole, cover with foil and bake at 350 degrees for 20 minutes. Uncover and bake 15 to 20 minutes longer.
Prep Time: 5 mins
Cook Time: 45 mins
Total Time: 50 mins
Serves: 8-10