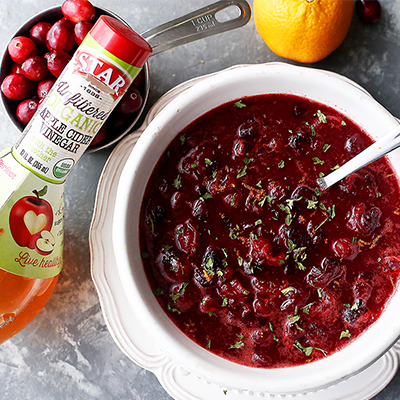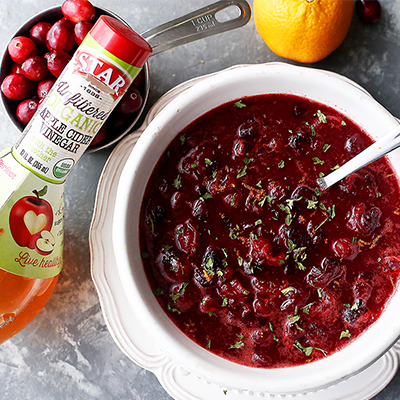 Ingredients
1 bag (12 ounces) fresh cranberries
1-1/4 cups packed light brown sugar
3/4 cup light orange juice
1 teaspoon ground ginger
3/4 teaspoon ground cinnamon
1/4 teaspoon ground cloves
Instructions
Combine all ingredients in the bowl of your slow cooker and stir to combine.
Cover and cook on HIGH for 3 to 4 hours or on LOW for 6 to 7 hours, or until the cranberries have popped and the sauce is thickened and bubbly.
Taste and adjust accordingly. If needed, stir in more sugar.
Recipe developed by: http://www.diethood.com
Prep Time: 2 mins
Cook Time: 4 hrs
Total Time: 4 hrs 2 mins
Serves: 10