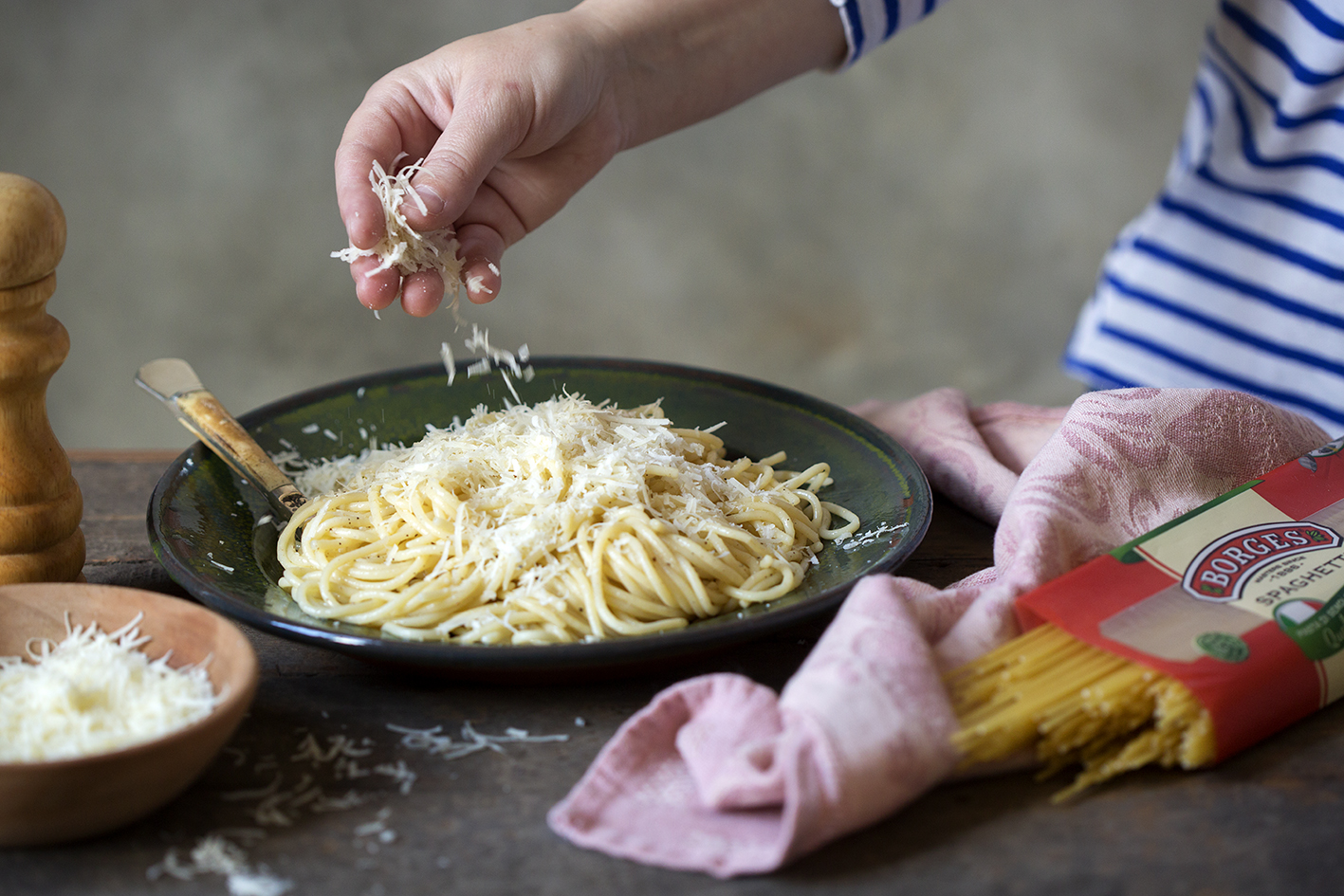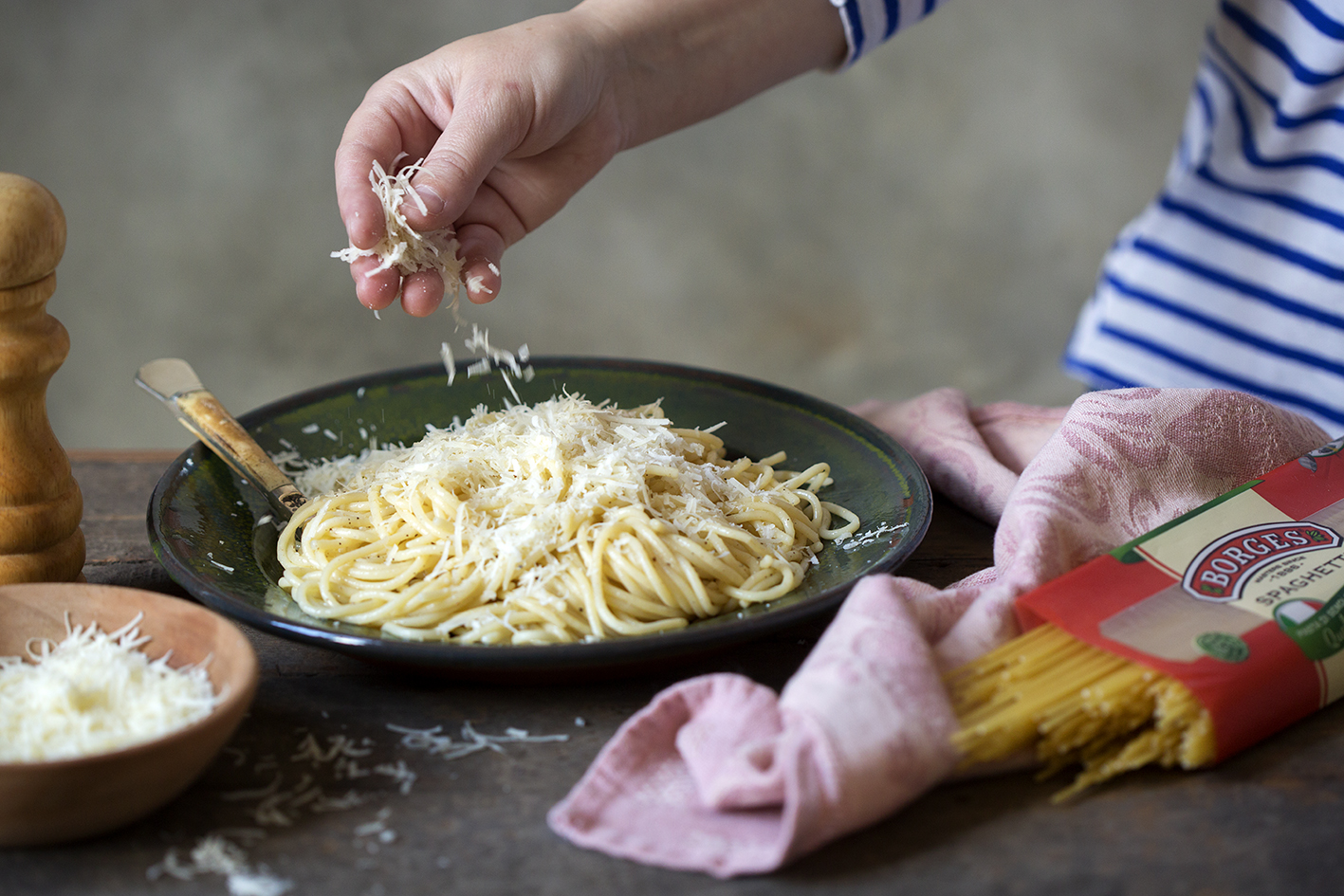 Ingredients
spaghetti
Star roasted garlic infused oil
salt
fresh black pepper
Parmesan cheese
Instructions
In a large sauce pan, cook pasta according to package directions. Once al dente, strain and set aside some of the pasta water for later.
In a large frying pan over medium heat, put in some STAR roasted garlic infused olive oil. Add the pasta, salt and pepper to taste.
Add in the water you set aside from before. Stir until all the water has evaporated.
Serve with a bowl of grated Parmesan for people to help themselves.
Total Time: 15 minutes
Serves: 6