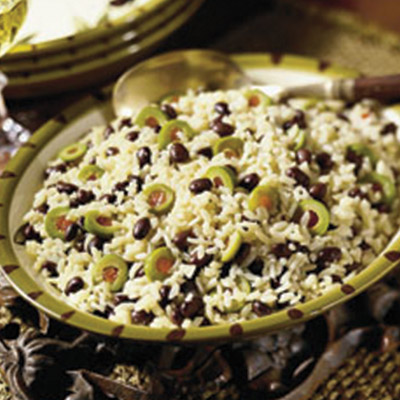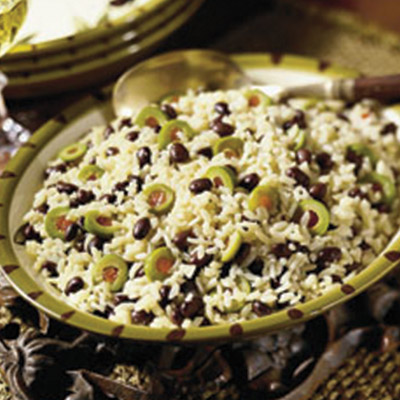 Ingredients
Instructions
In a skillet, heat olive oil over medium-high heat. Add garlic and sauté until softened, about 30 seconds. Add rice, cook and stir until opaque, about 3 minutes.
Stir in broth and water and bring to boil. Reduce heat and simmer covered for 15 minutes. Remove from heat and let stand 5 minutes. Season to taste with salt and pepper.
Meanwhile, heat beans in saucepan. Stir in olives and season to taste with salt and pepper. Stir in vinegar, adding more, if desired, to taste. Add to rice and stir to mix.
Related Recipes
Time: 30 mins

Serves: 6-8