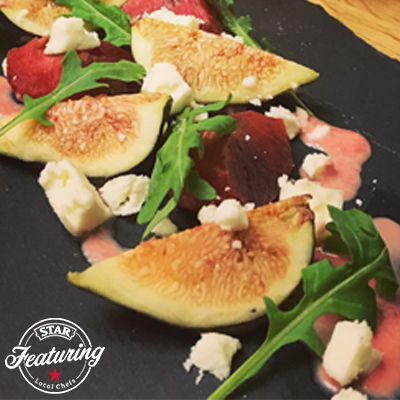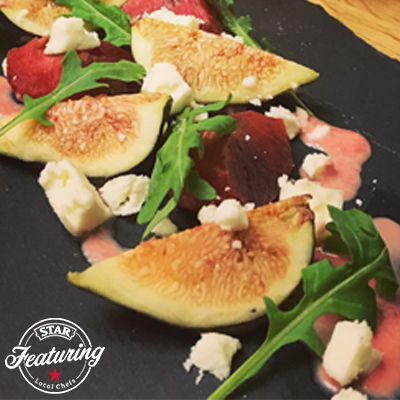 Ingredients
6 figs
6 red plums
4 oz. arugula
6 oz. feta cheese
2 oz. STAR Roasted Garlic Oil
2 egg yolks
1 tsp. salt
1 tsp. pepper
3 Tbs. sugar
Instructions
For the dressing
Peel and dice two red plums. Add the plums into a blender and emulsify.
Add the apple cider vinegar and egg yolks.
Slowly add the olive oil into the blender and blend on low speed. Then add the sugar and blend well.
For the salad
Cut the figs into quarters. Peel and medium dice four red plums. Place the figs and plums in a bowl.
Add the arugula and feta cheese and drizzle with the dressing.
Lightly toss all the ingredients together.