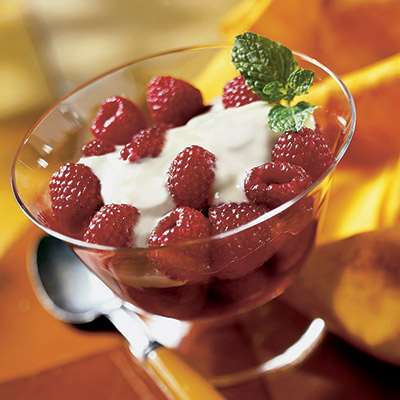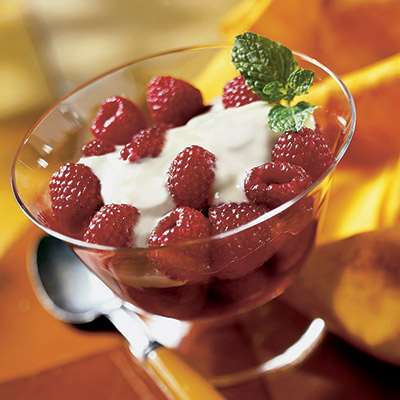 Ingredients
3/4 cup heavy cream
4 Tbsp. STAR Balsamic Vinegar
3 Tbsp. orange honey
2 baskets raspberries, about 3 cups
Instructions
In a small jar, combine the heavy cream and 1 Tbsp. of Balsamic Vinegar.  Cover the jar and let it sit in warm place for 6-8 hours or until it thickens.
In a bowl, stir the remaining Balsamic Vinegar with honey and blend them together.
Add raspberries and toss gently to coat.  Let it sit for at least 1 hour.
Before serving, gently stir the berries and place them into a stemmed glass or dessert bowl.  Top with crème fraiche. Serve.
Note: Cream can be refrigerated for 2-3 weeks.
Prep Time: 5 mins
Cook Time: 8 hrs
Total Time: 8 hrs 5 mins
Serves: 4
Related Recipes
Time: 1hr 30 mins

Serves: 8