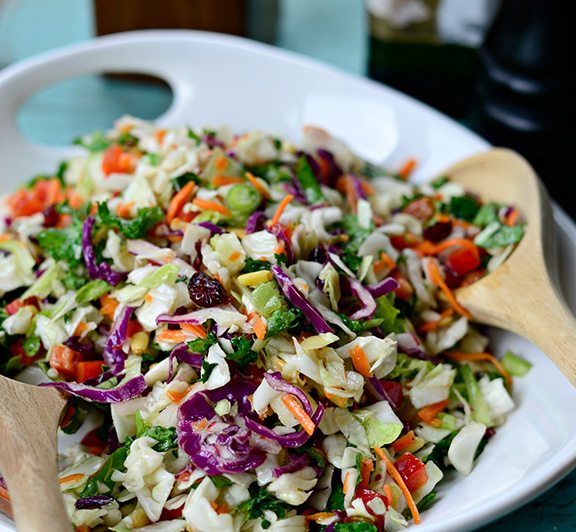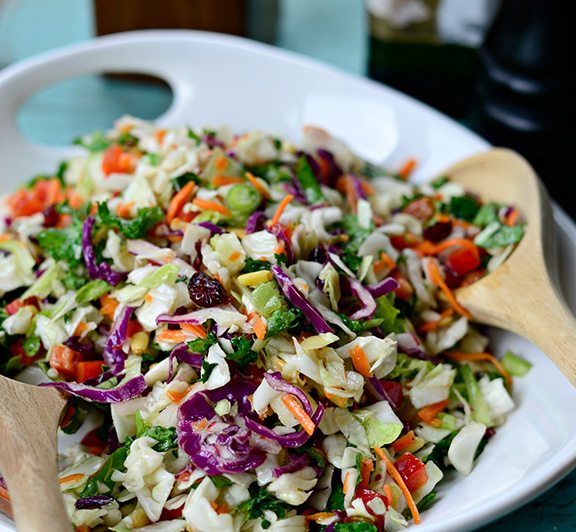 Ingredients
3 Tbsp. STAR White Wine Vinegar
1 (heaping) Tbsp. honey
1/2 tsp. Kosher salt
Fresh ground black pepper, to taste
2 (12oz.) bags of vegetable slaw mix
1/2 cup diced red bell pepper
1/4 cup dried cranberries
1/4 cup sliced almonds
1/4 cup pine nuts
Instructions
In a small bowl combine the vinegar and honey. Whisk in the olive oil and season with salt and pepper.
In a large bowl combine the slaw, bell pepper, dried cranberries and nuts. Pour dressing over top and toss to coat the salad in the dressing. Season with more salt and pepper if desired.
Serve immediately or refrigerate for 1 to 2 hours before serving.