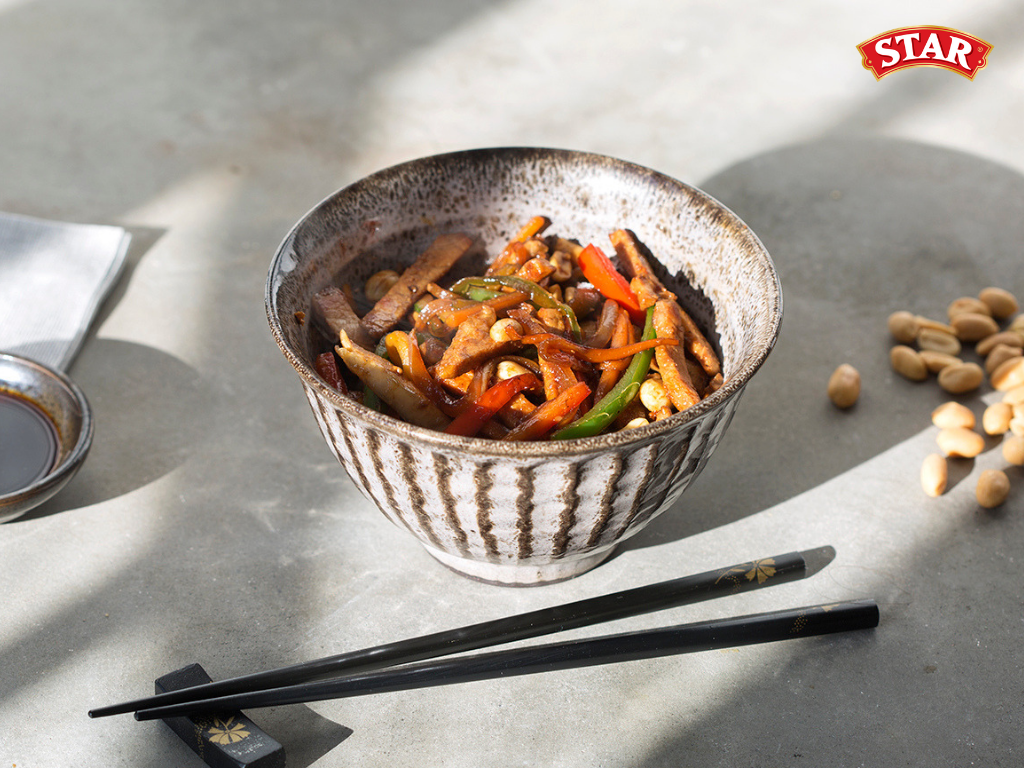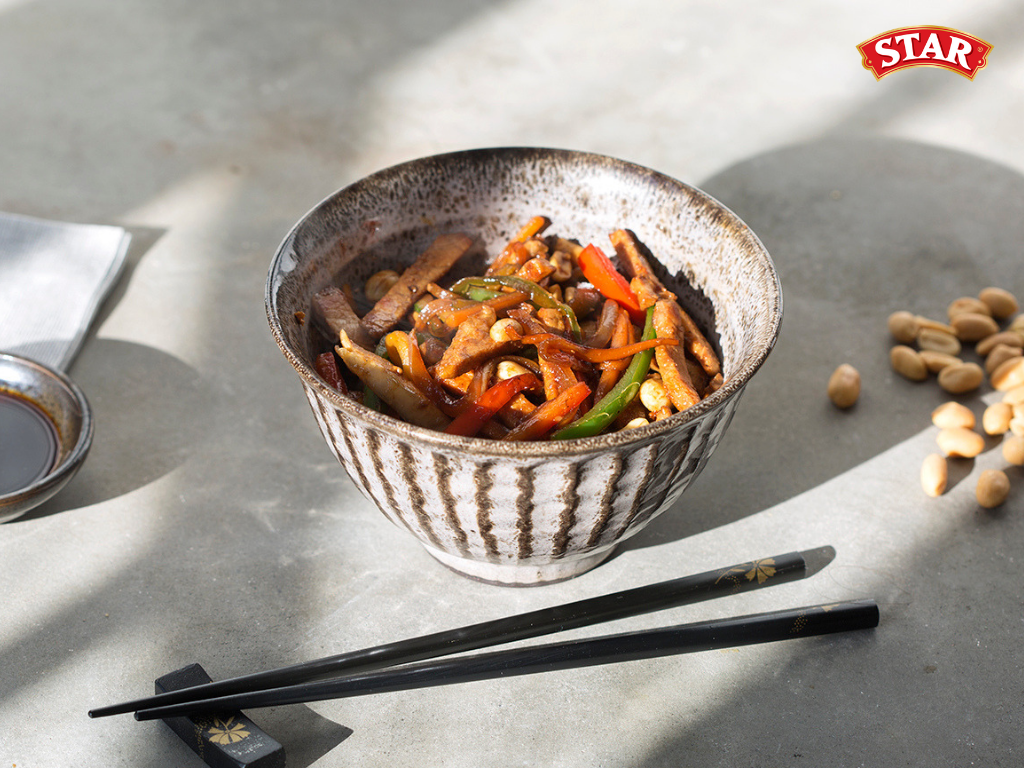 Ingredients
8 pork loin steaks
1 onion
2 medium sized carrots
2 cloves of garlic
1 zucchini
1 green bell pepper
1 red bell pepper
a handful of peanuts
3 tbsp soy sauce
1 tbsp honey
grated ginger
Star extra virgin olive oil
Instructions
Wash the vegetables. Cut the pork loin and vegetables into thin strips.
Pour a little extra virgin olive oil into a wok. When it's hot, add the onion and cloves of garlic until they turn golden brown.
Add the remaining ingredients and cook over a medium to high heat, stirring all the while.
When the vegetables have softened, add the pork loin and turn up the heat, stirring all the while.
At the last moment, add the peanuts, soy sauce, grated ginger and honey and let the flavors blend in. Serve with white rice.