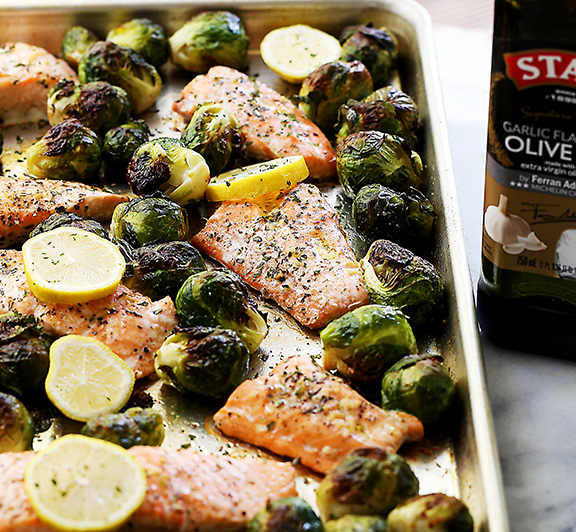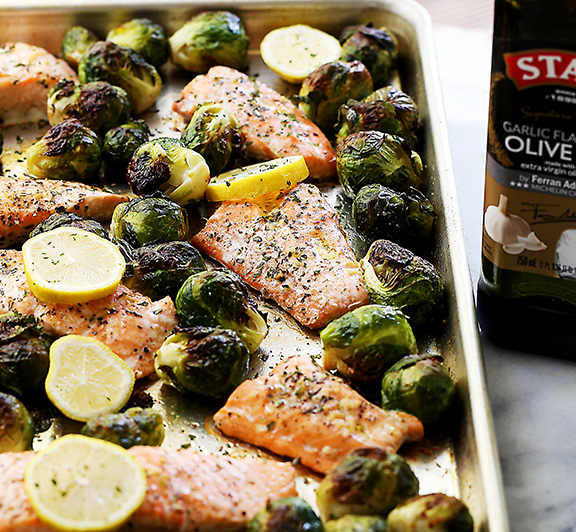 Ingredients
Instructions
Lightly grease a rimmed baking sheet with cooking spray and set aside.
In a large mixing bowl, combine trimmed Brussels sprouts, olive oil, salt and pepper; mix until well combined.
Transfer Brussels sprouts to previously prepared baking sheet; arrange in a single layer and bake for 15 minutes, stirring once or twice during cooking.
In the meantime, prepare the salmon.
Drizzle salmon with olive oil.