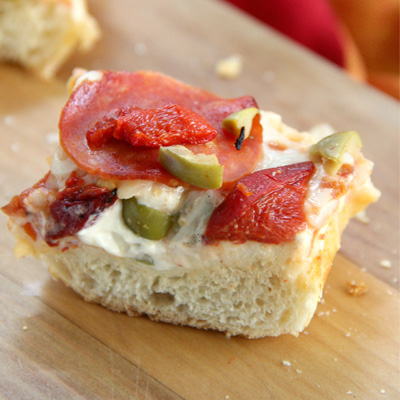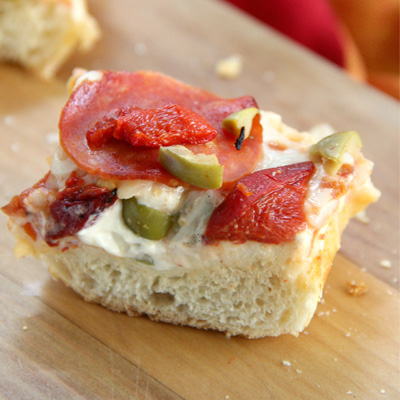 Ingredients
Instructions
Set oven on broil. Spray a cookie sheet with cooking spray and set aside. In a bowl or food processor, stir together the cream cheese and ½ cup of the olives until combined. Spread the mixture on top of each half of the baguette in a even layer.
Spoon and spread the pizza sauce on top of the cream cheese mixture. Then sprinkle the cheese, followed by the pepperoni, the remaining chopped olives, and the chopped piquillo peppers.
Place the baguettes on the cookie sheet and put under the broiler for about 5-7 minutes or until the cheese is melted.
Cut into slices and serve.