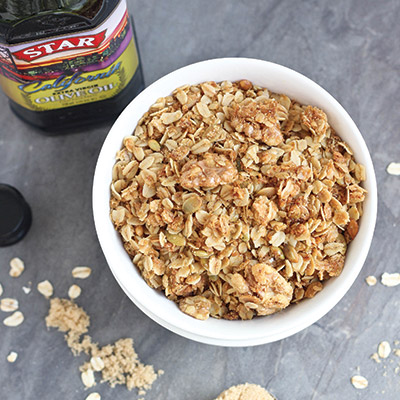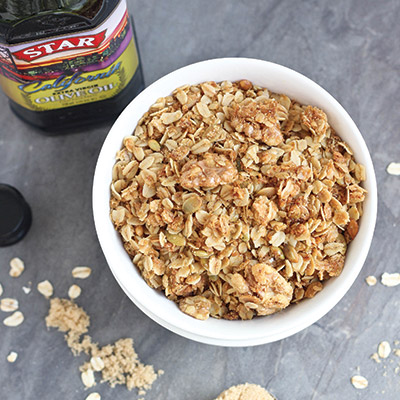 Ingredients
3 cups old-fashioned oats
1 cup walnuts, toasted (see note)
1 cup pepitas
1/3 cup unsweetened coconut
1/2 cup brown sugar
2 Tbs. ground golden flax seed
1/4 tsp. salt
1 Tbs. honey
1 tsp. vanilla extract
Instructions
Preheat the oven to 300 degrees. Line a 10×15 rimmed baking sheet with parchment paper.
In a large bowl, combine the oats, walnuts, pepitas, coconut, brown sugar, flax seed, and salt and mix well.
Over medium heat, combine the olive oil, honey, and vanilla extract in a small saucepan. Stir well until warm.
Gently pour the olive oil mixture over the oat mixture and stir well until combined.
Spread the mixture out into an even layer onto the prepared baking sheet. Bake in the 300 degree oven for 30 minutes, stirring every 10 minutes. At the end of 30 minutes, the granola should be slightly browned and very fragrant.
Remove from the oven and let the granola cool on the baking sheet for 20 minutes. Small clusters will form as the granola cools.