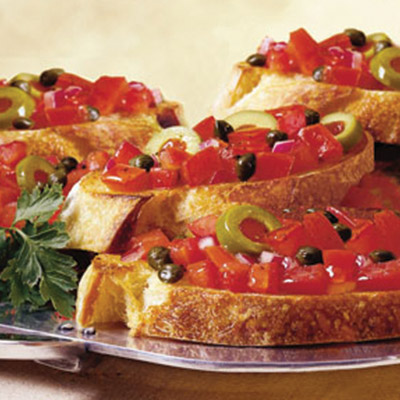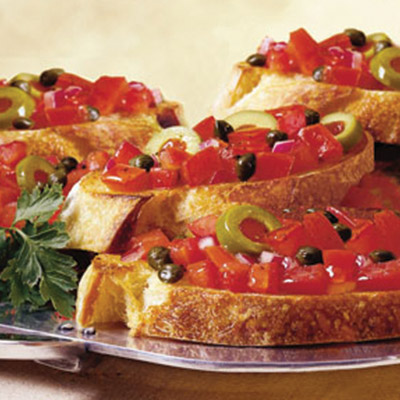 Ingredients
Instructions
Lightly toast baguette slices on both sides in broiler. While still hot, rub with garlic cloves, and then brush lightly with some of the olive oil.
In bowl, combine olives, tomatoes, onion, capers, vinegar, and remaining olive oil and toss. Season with pepper.
Spoon mixture on top of bread slices and serve.