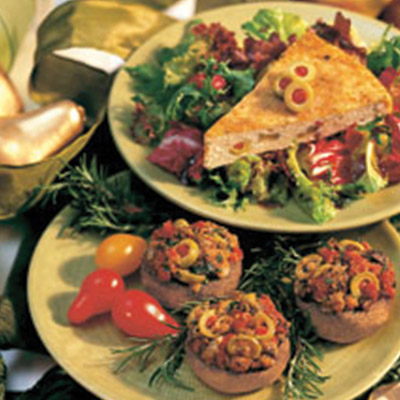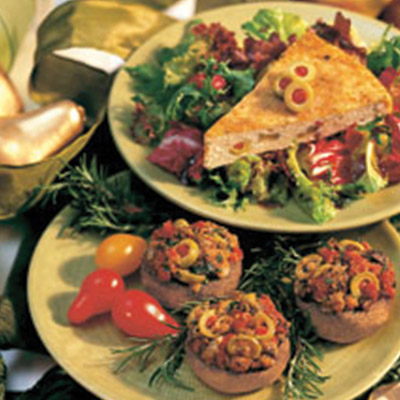 Ingredients
Instructions
Trim mushroom stems, separate from caps and finely chop.
Warm 3 Tbsp. oil in large skillet over medium heat. Add onion and garlic and sauté until soft, about 2 minutes. Add chopped mushroom stems and sauté 1 minute. Stir in olives, Parmesan, bread crumbs, tomato, parsley, and rosemary. Salt & pepper to taste.
Pile mixture into mushroom caps using about 2 Tbsp. mixture for each. Arrange on oiled baking sheet. Drizzle with vinegar and remaining oil. Cover lightly with foil and bake at 400º for 15 minutes. Remove foil and bake 5 to 7 minutes longer or until golden.