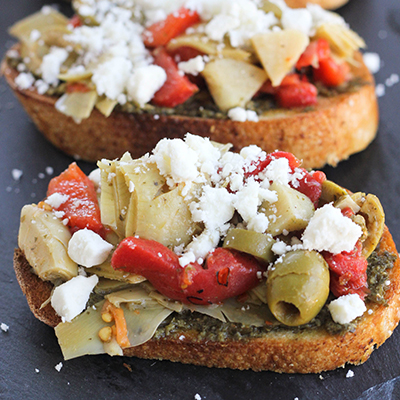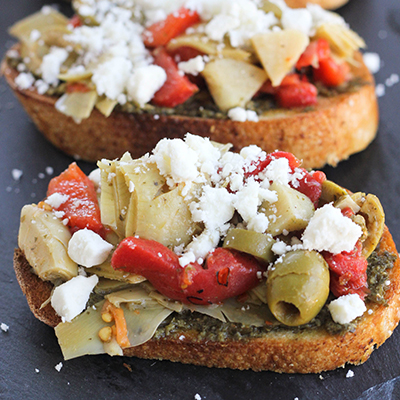 Ingredients
Instructions
Turn the broiler on to high. Brush one side of each slice of bread with a light coating of Roasted Garlic Olive Oil. Broil on high for about 6 minutes, until the bread is toasted and golden brown.
While the bread toasts, coarsely chop the artichoke salad and set aside.
When the bread is toasted, spread on a layer of pesto. Top the pesto with the chopped artichoke salad, and then sprinkle some feta on top.