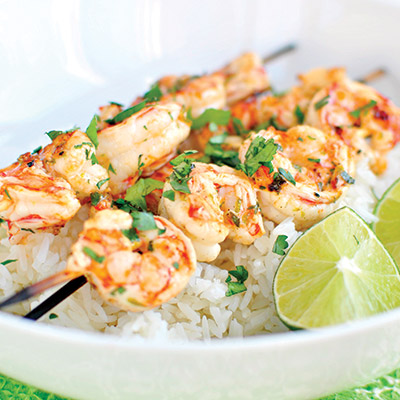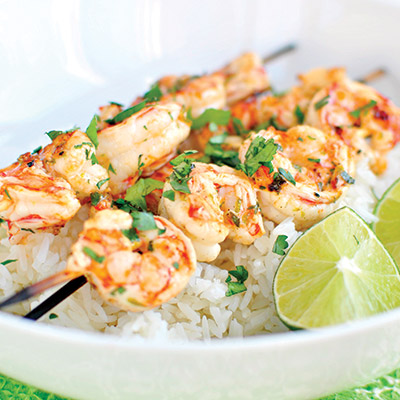 Ingredients
1 lime (zest)
3 Tbsp. STAR Roasted Garlic Oil
2-3 Tbsp. freshly squeezed lime juice
1 Tbsp. fresh cilantro, minced
1 large garlic clove, minced
3/4 tsp. kosher salt
1/4 tsp. freshly ground black pepper
32 fresh ocean caught shrimp, which have been shelled and deveined
wooden skewers
Instructions
Soak 8 skewers in water for no less than 30 minutes. This will keep the skewers from catching fire once on the grill.
In a shallow dish combine the zest of one lime with STAR Roasted Garlic Oil, lime juice, minced cilantro and garlic, salt and black pepper.
Toss the cleaned shrimp into the garlic lime marinade and let sit for no longer than 10 minutes.
Preheat the grill to medium-high. Meanwhile thread 4 shrimp on to each wooden skewer and brush more of the marinade over top.
Once the grill is pre-heated place the garlic-lime shrimp skewers on to the grill grate. Cook for about 3-4 minutes per side or until fully cooked.