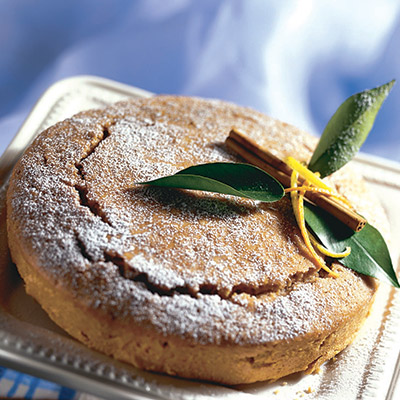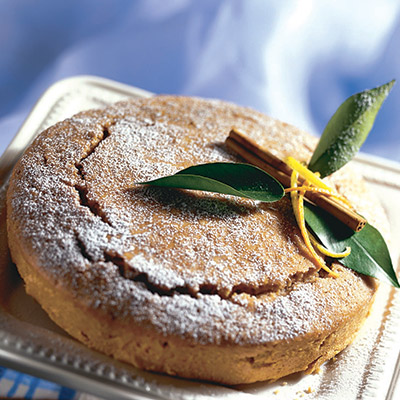 Ingredients
2 cups cake flour
1/2 tsp. baking soda
2 tsp. ground cinnamon
2/3 cup STAR Extra Light Olive Oil
3/4 cup orange honey
Juice and grated peel of 1 orange
Juice and grated peel of 1 lemon
2 tsp. powdered sugar
Instructions
Preheat oven to 350 degrees.
Sift dry ingredients together. In medium bowl, beat olive oil, gradually adding honey. Alternately fold in dry ingredients and juices, using about a fourth each time. Pour into oiled and floured 9 inch round cake pan.
Bake about 30 minutes or until cake tests done. Cool completely on rack before removing from pan. Dust with sugar.
Serve with fresh fruit if desired.
Prep Time: 10 mins
Cook Time: 40 mins
Total Time: 50 mins
Serves: 12
Related Recipes
Time: 1 hr 30 mins

Serves: 4

Time: 1h 15 min

Serves: 8

Time: 1hr 30 mins

Serves: 8