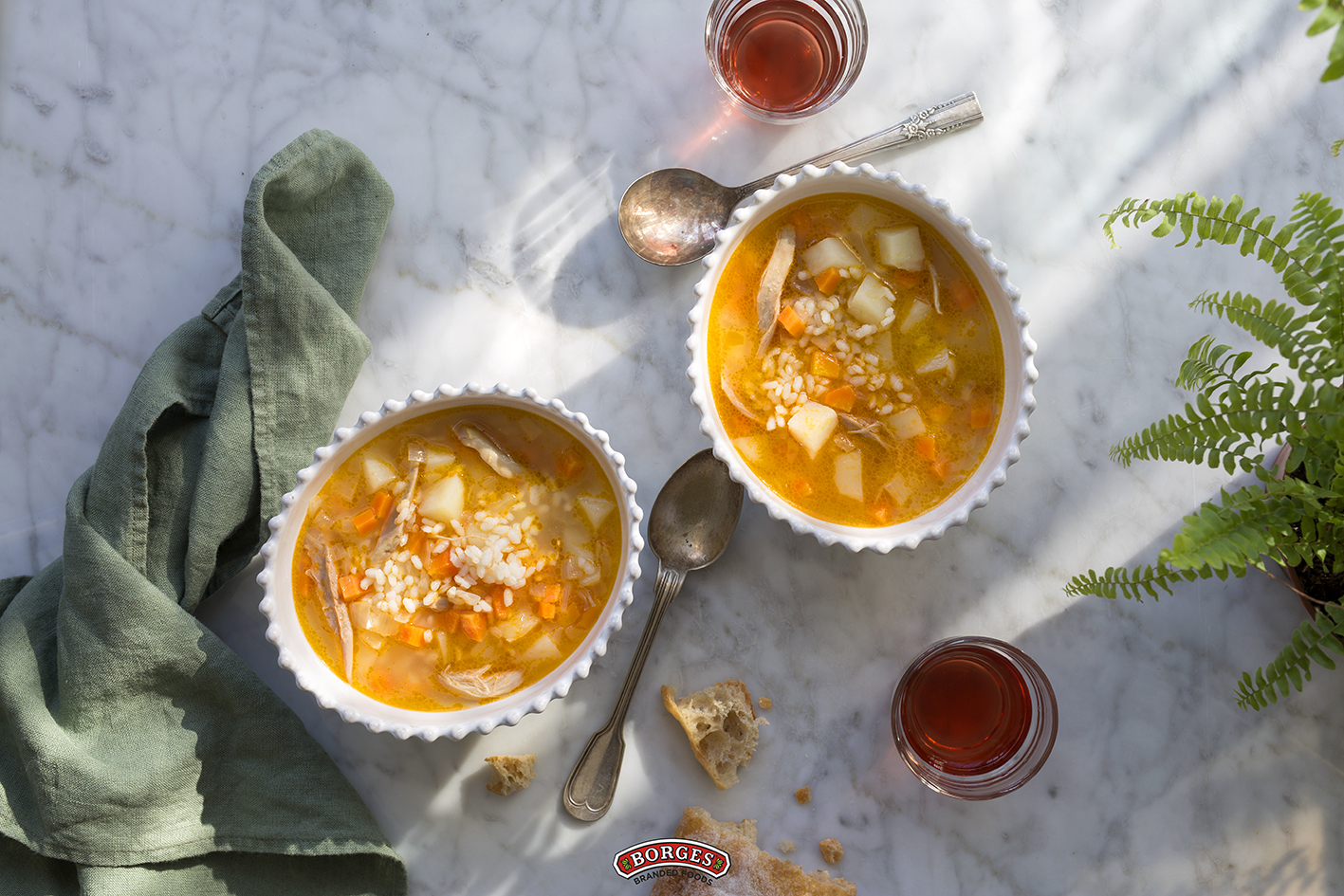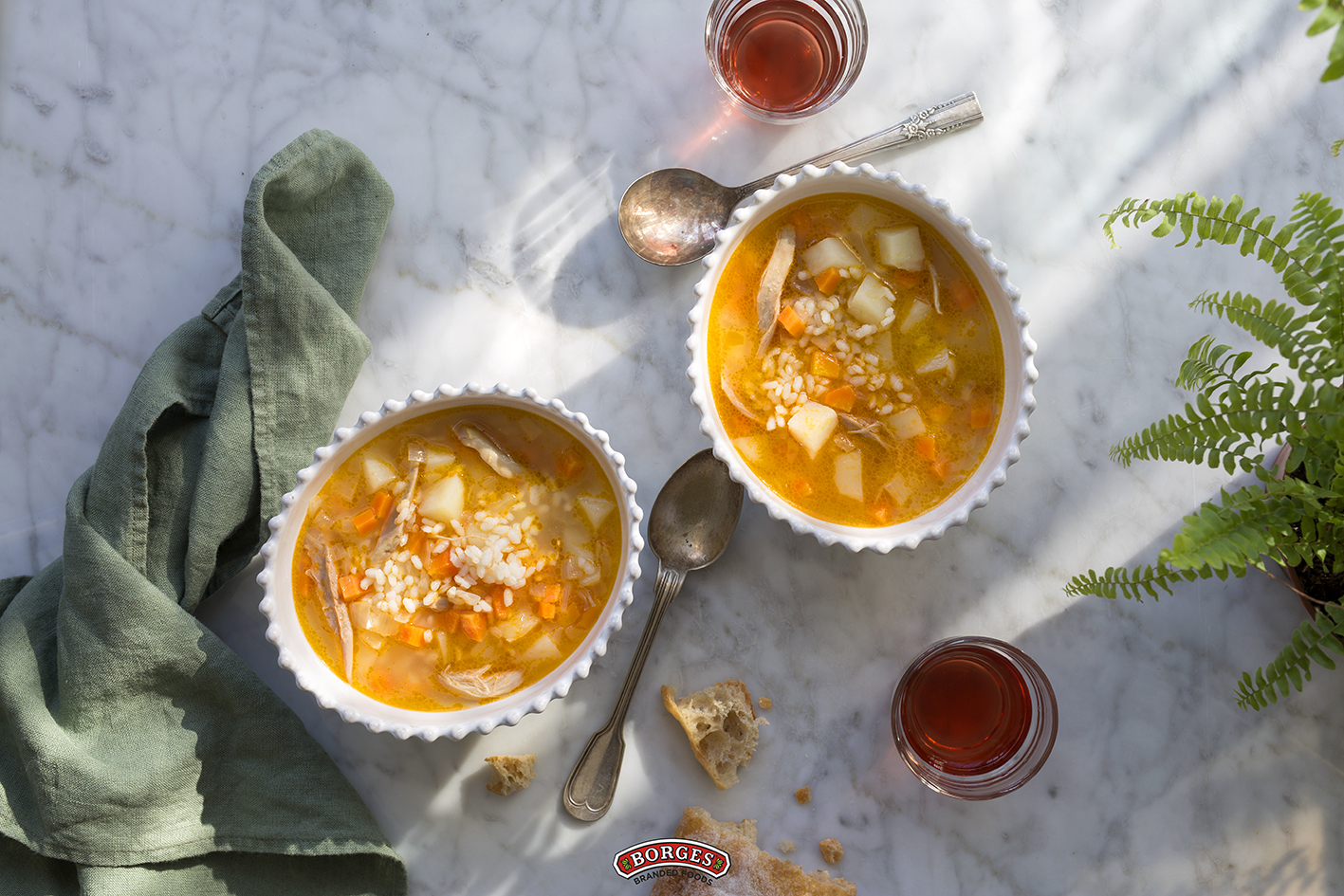 Ingredients
2 chicken quarters
1 white onion
2 small leeks
2 large potatoes
2 carrots
2 pear tomatoes
1 stick of celery or a few bay leaves to taste
12 cups of water
1/2 cup of wholegrain rice
Star extra virgin olive oil
Salt and pepper
Chilli pepper to taste
Instructions
Boil the wholegrain rice for half the recommended cooking time, strain and set aside.
Chop up the onion and leeks and gently fry in extra virgin olive oil with a pinch of salt and black pepper. When the onion has turned golden brown, add the chicken quarters and sear on both sides.
Next, shred the chicken meat and add to a saucepan, together with the onion, leeks, chopped potatoes and carrots and grated tomatoes and cover with plenty of water. Add salt to taste.
When it comes to the boil, add the rice and cook for the remaining cooking time. Serve hot with a little chili pepper to taste.
Total Time: 50 minutes
Serves: 4