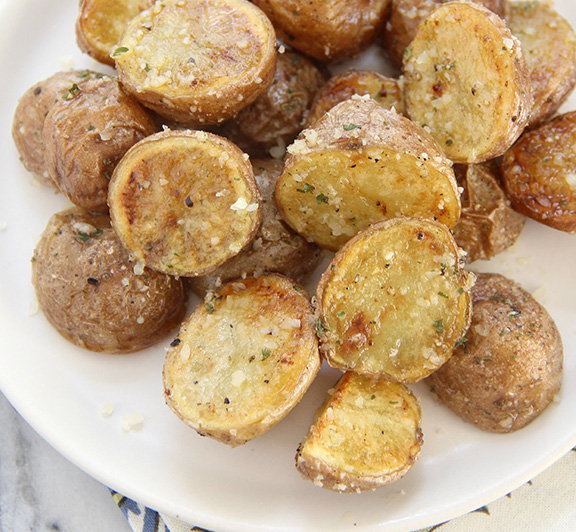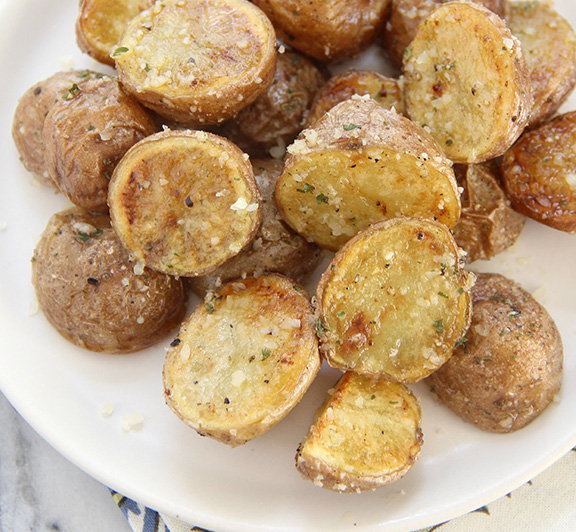 Ingredients
1.5 pounds baby red potatoes, sliced in half
Kosher salt and freshly ground black pepper, to taste
1/3 cup grated Parmesan cheese
Dried or freshly chopped parsley (optional)
Instructions
Preheat oven to 400 degrees F. Line a baking sheet with parchment paper and spray with non-stick spray.
Lay the potatoes on the baking sheet. Drizzle the olive oil and season with salt and pepper. Toss to coat the potatoes. Arrange in a single layer. Bake for approximately 20 minutes or until the potatoes are golden. Remove from the oven.
Sprinkle the Parmesan cheese over the potatoes and toss to combine. Add the parsley (if using). Serve.