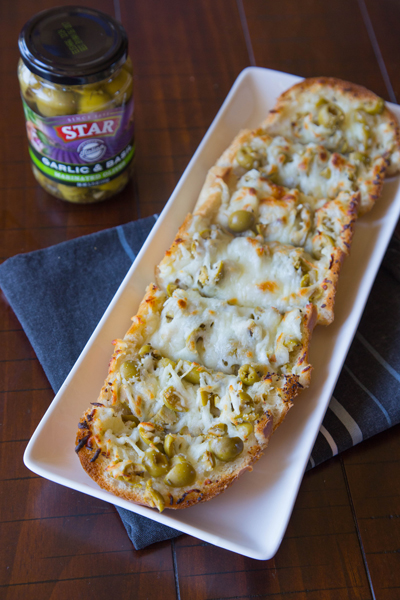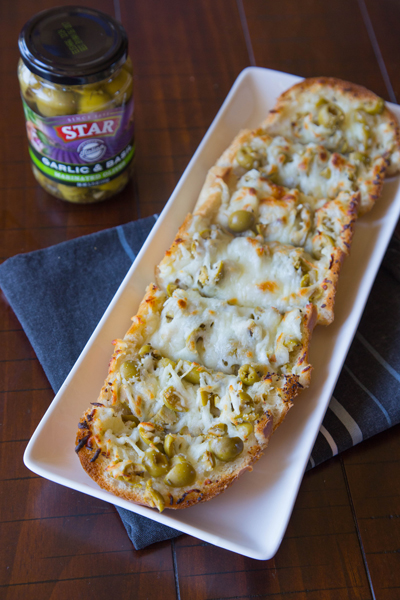 Ingredients
Instructions
Preheat oven to 350 degrees.
In a bowl mix together butter and garlic until well combined.
Slice Italian bread down the center, lengthwise. Spread butter mixture evenly over each half.
Sprinkle olives evenly over the bread, and top with cheese.
Bake for 15-20 minutes until cheese is melted and golden.