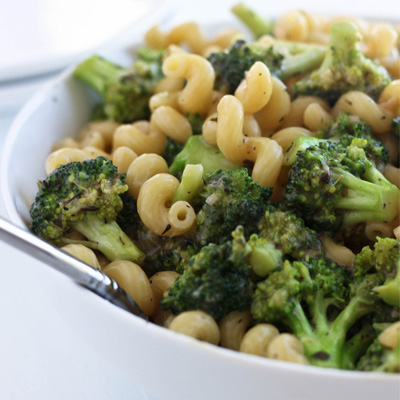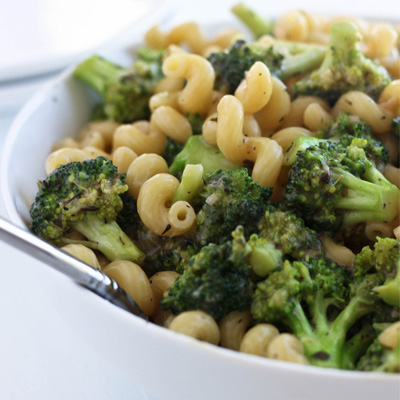 Ingredients
8 oz. pasta (cellentani, orecchiette, bowtie, penne, etc.)
1 Tbsp. STAR Original Olive Oil
3 cloves garlic, minced
1 pound fresh broccoli, stems removed, florets cut into small pieces
1/4 cup fresh parsley, chopped
1/2 tsp. dried oregano
1/2 tsp. dried basil
1/4 tsp. dried thyme
2 cups beef broth, divided
2 Tbsp. corn starch
1/2 cup Asiago cheese
Salt & pepper to taste
Instructions
Cook the pasta according to package directions.
While the pasta cooks, add the olive oil to a large sauce pan over medium-high heat. Add the garlic and stir constantly until toasted and fragrant. Add the broccoli along with a pinch of salt and stir well. Cook for about 6 minutes until the broccoli is about slightly tender. Add the herbs and 1 cup of the broth. Stir and bring to a simmer, and cook for another 4-5 minutes, stirring occasionally.
Whisk the remaining broth with the corn starch. Add the broth/corn starch mixture to the simmering broth in the pan and stir well until the sauce thickens. Stir in the cheese and season with salt and pepper to taste.