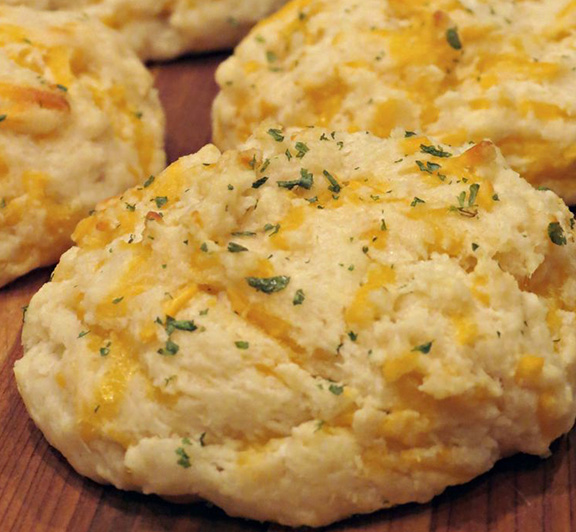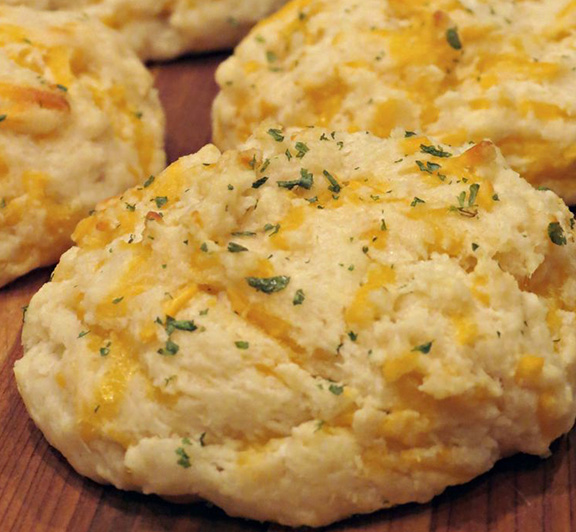 Ingredients
Cheddar Biscuits

2 cups all purpose flour
2 tsp, baking powder
1 tsp. sugar
1 tsp. kosher salt
½ tsp. baking soda
1 cup buttermilk
6 Tbsp. STAR Extra Light Olive Oil
½ cup shredded cheddar cheese

Garlic "Butter"

2 Tbsp. STAR Extra Light Olive Oil
¼ tsp. garlic salt
1 tsp. parsley, minced (or ¼ tsp. dried)
Instructions
Preheat oven to 450 degrees F. Line a baking sheet with parchment paper.
Combine dry ingredients into a large bowl and whisk. Add in the oil,buttermilk, and shredded cheese and stir until just combined.
Using a ¼ cup scoop, spoon out biscuits about an inch or two apart onto the baking sheet.
Bake for 12-14 minutes, until golden brown. Meanwhile, stir together the oil,garlic salt, and parsley and brush onto the tops of the biscuits when they come out of the oven. Note: You may need to stir the garlic "butter" before you brush it onto each biscuit, to prevent garlic salt from sinking to the bottom.
Cook Time: 14 mins
Total Time: 14 mins
Serves: 12
Related Recipes
Time: 30 mins

Serves: 6-8

Time: 1 hr 30 mins

Serves: 4