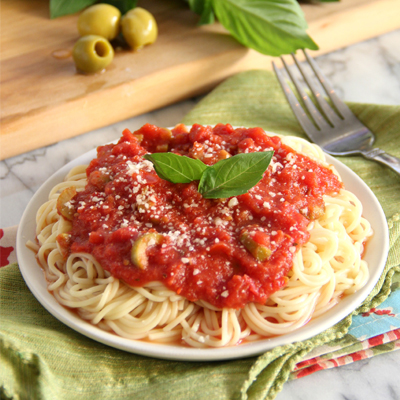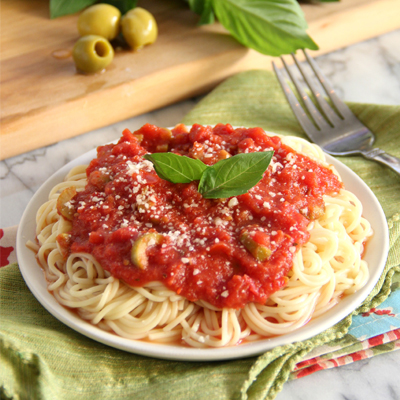 Ingredients
Instructions
Heat the olive oil over medium heat. Add the garlic and cook for 30 seconds. Pour in the crushed tomatoes and then the tomato paste and stir until combined.
Stir in the chopped basil, oregano, red pepper flakes, and the olives. Season with salt and pepper to taste.
Lower the heat to low and let the sauce simmer for about 15 minutes. Serve with your favorite pasta!