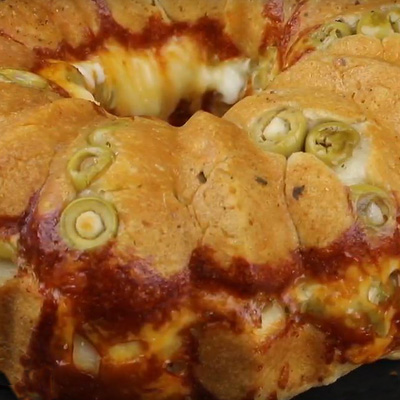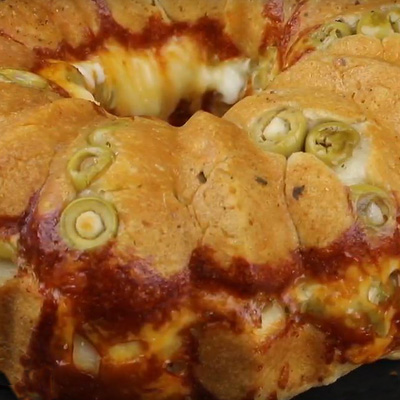 Ingredients
2 cans of pizza dough or biscuits
3 cups mozzarella cheese, divided
2 Tbsp. Italian seasoning
1/3 cup STAR Olive Oil
8 oz. package of pepperoni
1 cup Parmesan cheese
1/2 cup STAR Green Olives 
Instructions
Preheat oven to 350 degrees F.
Cut the biscuits in quarters.
Mix the dough, olive oil, and seasoning in a large bowl.
Place half the green olives at the bottom of a greased bundt pan. Top with 1/3rd of the biscuits, add 1/2 of the cheese, and 1/2 of the pepperoni. Repeat layers.
Bake for about 30-35 minutes until golden on top. Invert on to a plate and serve with marinara sauce.
Related Recipes
Time: 1 hour 5 mins

Serves: 8