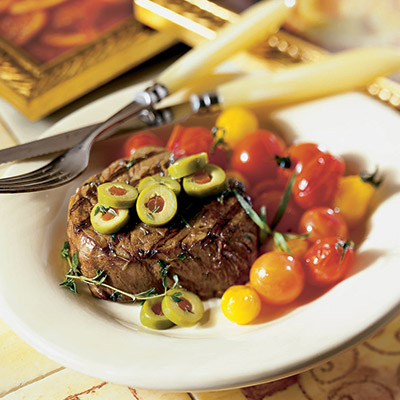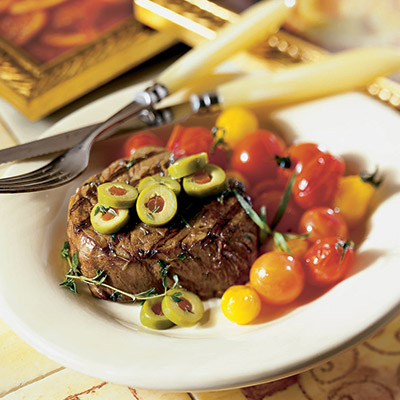 Ingredients
Instructions
Whisk together wine, olive oil, vinegar, olive brine, tarragon, and thyme. Season to taste with salt and pepper.
Arrange steaks in single layer in 9 inch square baking dish. Pour on marinade, cover and let stand at room temperature 2 hours (or refrigerated overnight), turning several times.
Grill steaks over hot coals or in hot grill pan coated lightly with olive oil, until done as desired.
Serve topped with olives.
Prep Time: 10 mins
Cook Time: 2 hr 10 mins
Total Time: 2 hr 20 mins