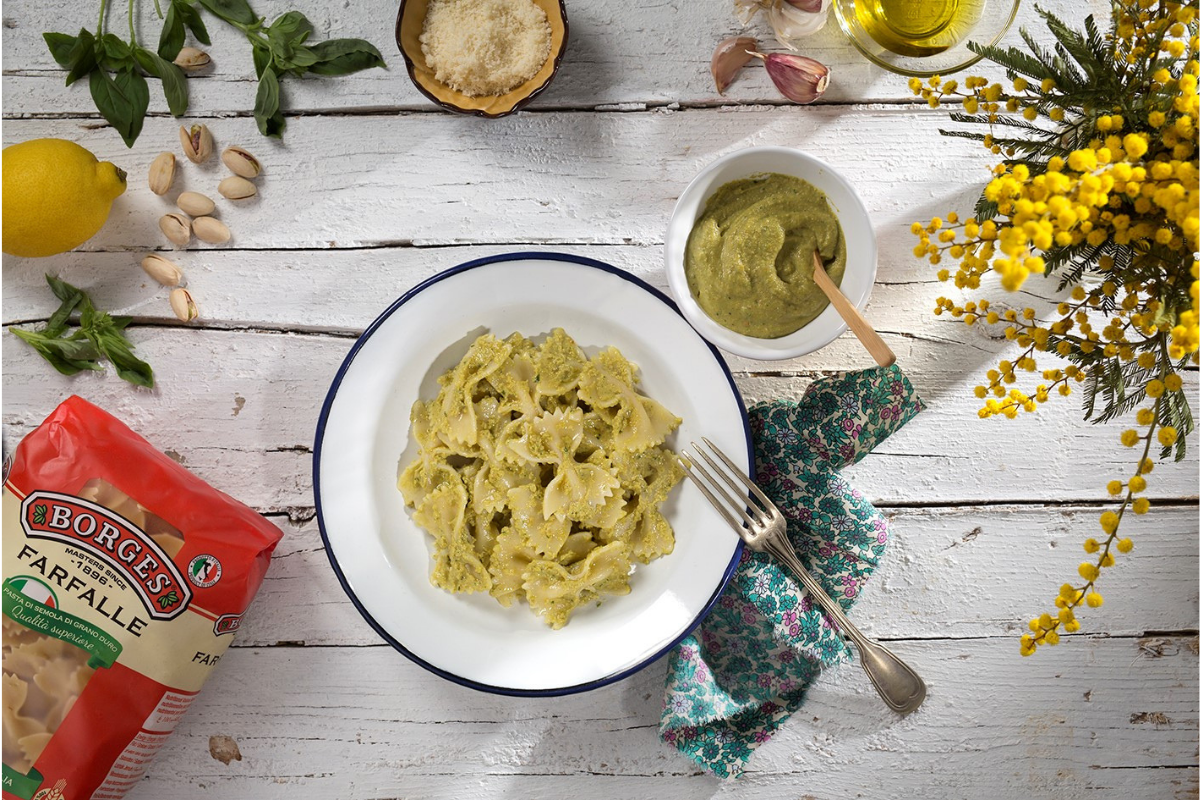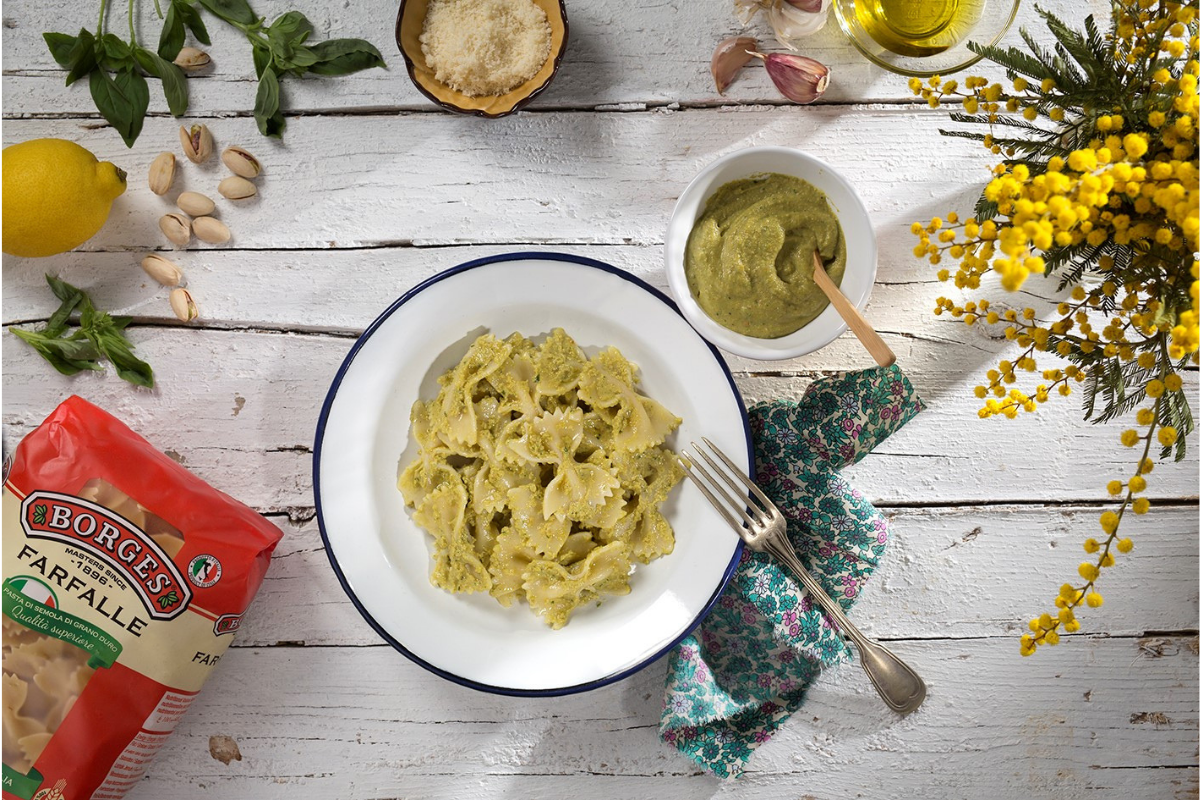 Ingredients
7 oz pistachios
10.5 oz Borges farfalle
4 tbsp grated Parmesan cheese
1 clove of garlic
½ lemon
Fresh basil leaves
4.5 oz Star extra virgin olive oil
salt and pepper, to taste
Instructions
First, add 4 quarts (16 cups) of water into a large pot and set it to boil. When the water starts to boil, salt the water and add the farfalle.
Heat some water in a pan. When it comes to the boil, add the pistachios. Cook for five minutes, strain (save 2.5 oz of the water for later) and leave to cool.
Peel while still warm. The shells should come off easily.
In a blender, add the pistachios, Parmesan cheese, garlic, grated zest of half a lemon and the basil. Finally, add the 70 ml of water put by earlier.
Slowly blend and gradually add the extra virgin olive oil. When you obtain a smooth mixture, add salt and pepper and blend a little more.
Strain the boiled farfalle. Then plate it with your pesto sauce.
This tasty sauce will keep in the fridge for about three days; you can also freeze it. It works wonders with farfalle, which has the perfect shape!
Total Time: 15 minutes
Serves: 4