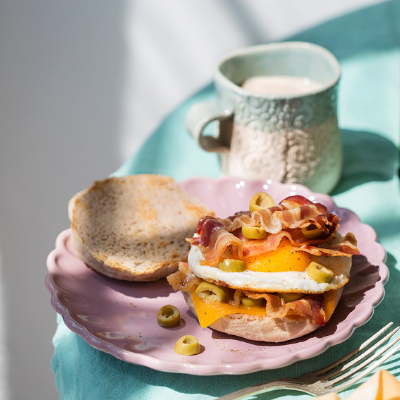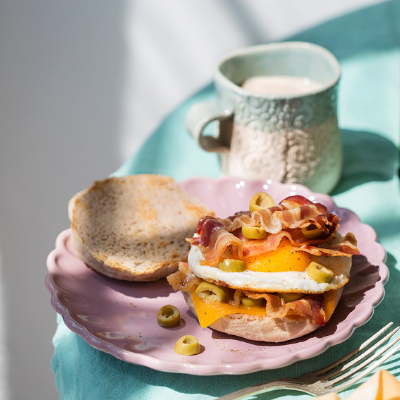 Ingredients
Star extra virgin olive oil
1 English muffin
1 slice of cheddar cheese
2 slices of bacon
1 egg
salt and pepper, to taste
Star green olives
Instructions
Slice the English muffin in half and warm in the oven at 300 °F.
Fry the egg in plenty of olive oil and add salt and pepper. Once it has turned golden brown, flip it over to do the yolk and cook until it is no longer runny.
Fry the bacon in the same frying pan.
Take the English muffin out of the oven and arrange the egg and bacon on top. Lastly, top it off with a slice of cheese and some sliced green olives.
Total Time: 10 minutes
Serves: 1
Related Recipes