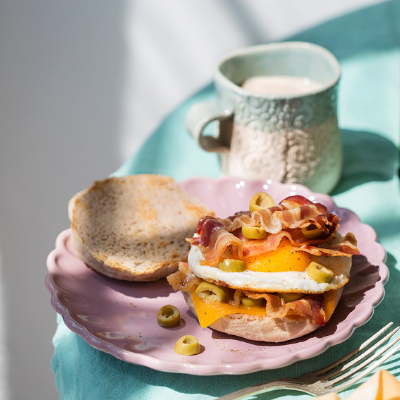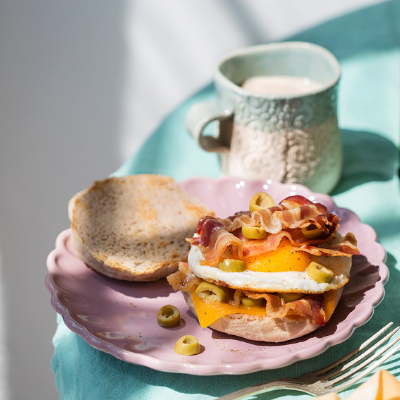 Ingredients
Star extra virgin olive oil
1 English muffin
1 slice of cheddar cheese
2 slices of bacon
1 egg
salt and pepper, to taste
Star green olives
Instructions
Slice the English muffin in half and warm in the toaster. (Leave per desired time).
In a medium non-stick skillet, drizzle olive oil and allow to shimmer for 3-5 minutes on low heat. Crack an egg over skillet gently. If you like your eggs sunny side cook for about 2-21/2 minutes, until the egg white is set and the yolk still runny. Slide the egg into the muffin. Season with salt and pepper.
Fry the bacon in the same frying pan. Remove bacon and set on top of muffin and egg.
Lastly, top it off with a slice of cheese and some sliced green olives.
Total Time: 10 minutes
Serves: 1