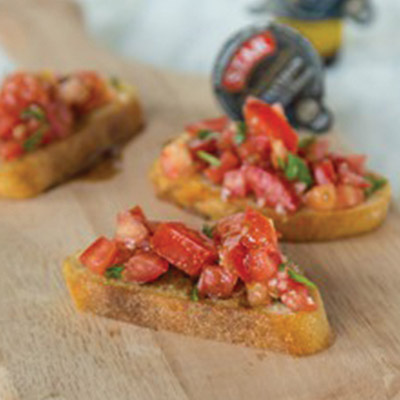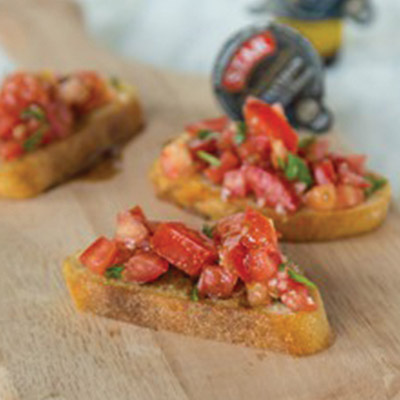 Ingredients
1 baguette
2 Tbsp. STAR Extra Virgin Olive Oil
4 large tomatoes, diced
1 clove garlic, minced
¼ cup basil, roughly chopped
Salt and pepper to taste
Instructions
Preheat oven to 400 degrees.
Slice baguette into ½ inch thick slices. Place slices on a baking sheet and drizzle evenly with olive oil.
Heat baguette for about 4-5 minutes per side until lightly toasted. Remove from the oven and let cool.
In a bowl mix together diced tomato, garlic and basil, season with salt and pepper.
Once bread has cooled, top each slice with some of the tomato mixture. Shake the vinaigrette packet, and drizzle over the top of the tomatoes. One vinaigrette pack should cover 3 slices of bread.