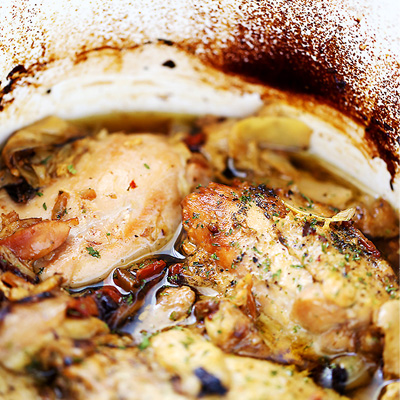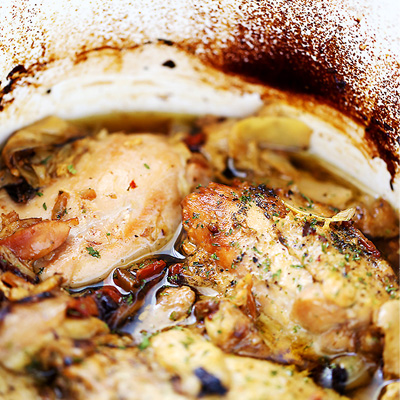 Ingredients
4 to 6 boneless chicken thighs
salt and fresh ground pepper, to taste
½ tablespoon dried oregano
1 jar (14.75-ounces) Cara Mia Grilled Artichoke Hearts, drained, ⅓-cup liquid reserved
½ jar (4-ounces) STAR Sun Dried Tomatoes
4 cloves garlic, minced
⅓-cup liquid from artichoke hearts
3 tablespoons chopped fresh parsley
Instructions
Spray 5 to 6-quart crock pot/slow cooker with cooking spray.
Season chicken thighs with salt, pepper, and dried oregano; add to slow cooker in one layer.
Add artichoke hearts and sun dried tomatoes (taken out of oil) over the chicken; sprinkle with garlic.
Take a ⅓-cup of the liquid from the jar with the artichoke hearts and pour it over the top.
Cover; cook on HIGH for 4 to 4-1/2 hours, or on LOW for about 6 hours.
Transfer to serving plates.
Sprinkle with fresh parsley.
Recipe developed by: http://diethood.com/
Prep Time: 5 min
Cook Time: 5 hours
Total Time: 5 hours 5 mins
Serves: 4-6