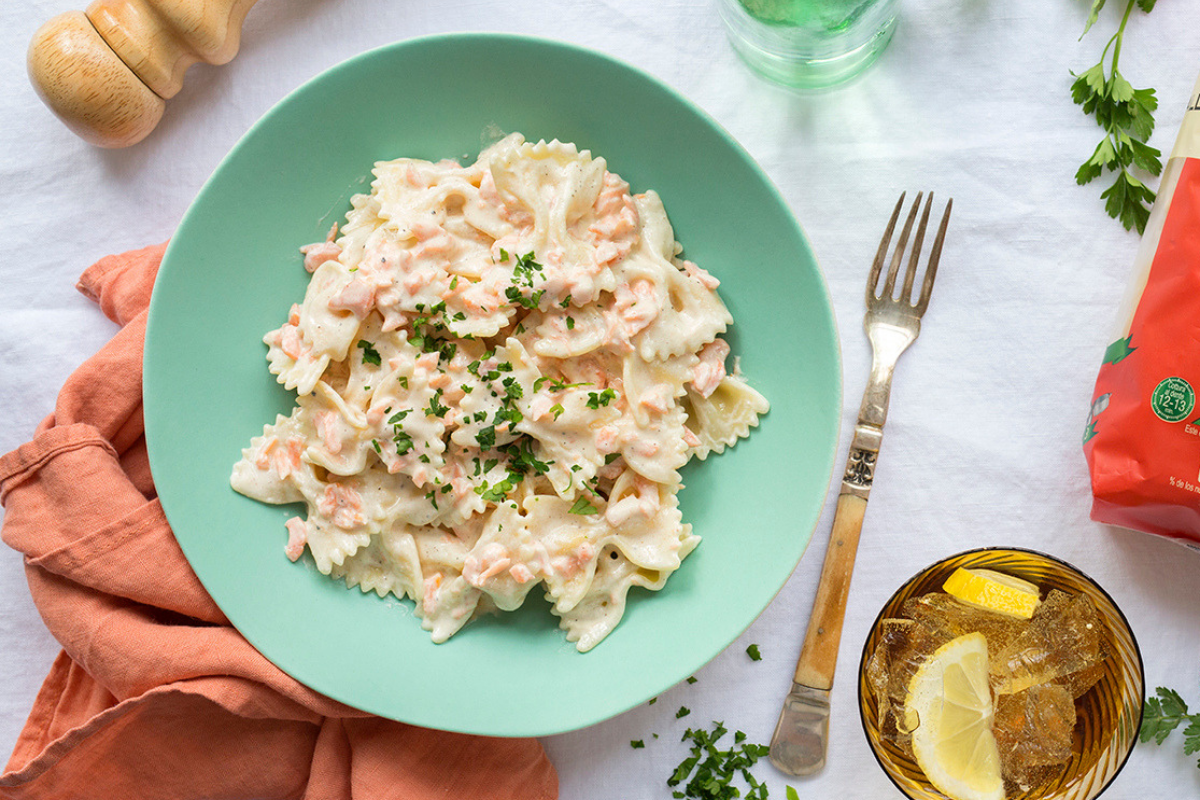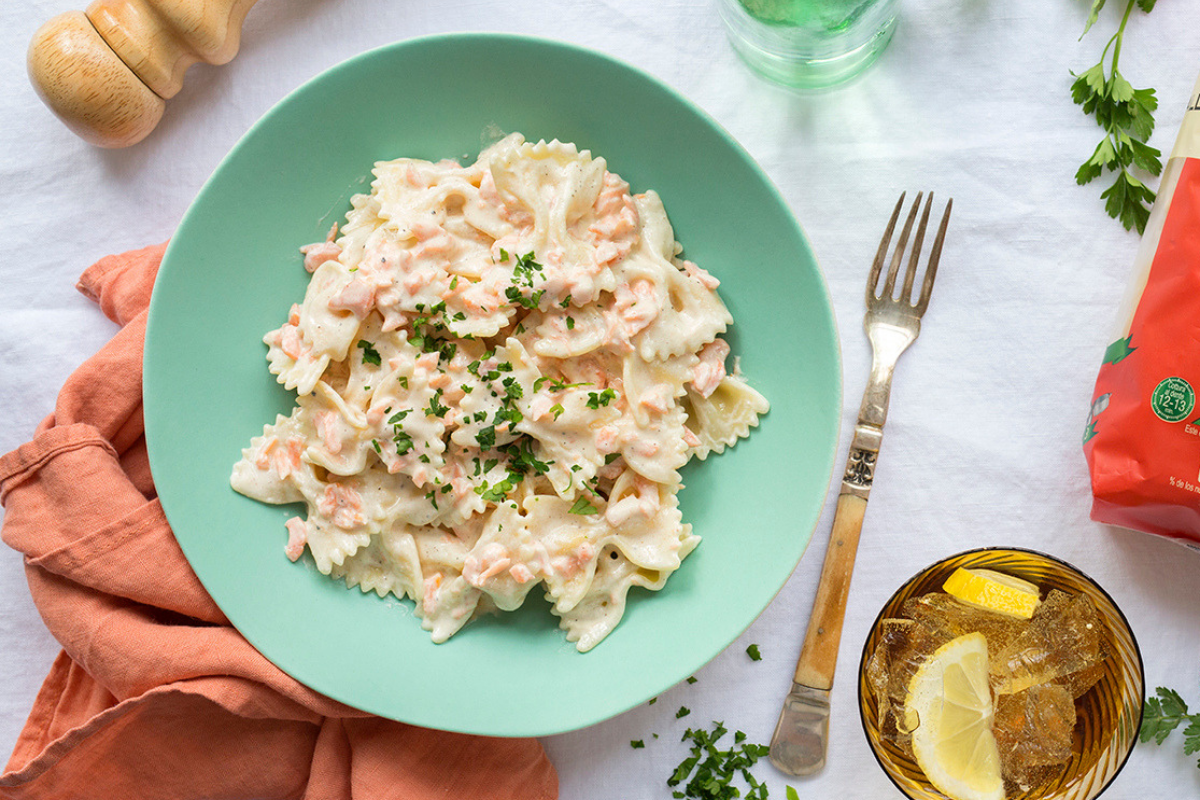 Ingredients
7 oz salmon
2/3 cups bow-tie pasta
8.5 oz heavy cream
Star, roasted garlic oil
a sprinkle of parsley
salt and pepper, to taste
Instructions
Bring some water to the boil in a pan and add salt and the pasta. Bow-tie, or farfalle, is the best type of pasta for this recipe, but if you don't have any, you can always use macaroni or any other short pasta.
Cook the salmon in a frying pan with a dash of Star Roasted Garlic Oil. When the fish turns lighter in color, add the black pepper and cream. Then stir for a couple of minutes and take off the heat.
Strain the pasta a couple of minutes earlier than the time indicated on the cooking instructions on the bag and save a glass of the water used to cook the pasta.
Put the sauce back on the heat, add the pasta and sauté for a minute. Sprinkle fresh parsley on top and serve warm.
For all pasta dishes, it's always a good idea to make the sauce first. That way, when it's time to strain the pasta, you'll already have the sauce ready and waiting.
Total Time: 30 minutes
Serves: 4