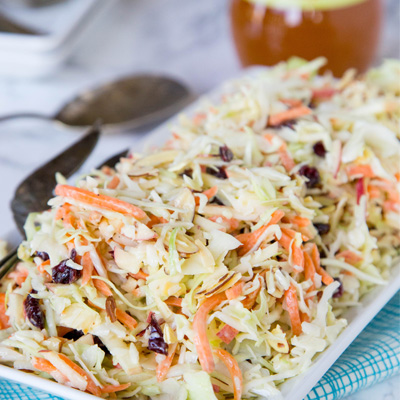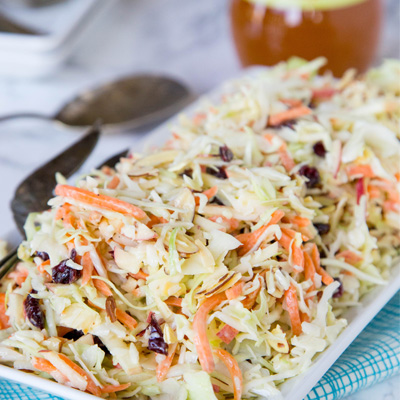 Ingredients
1 small head cabbage, shredded (approx. 6 cups)
1 ½ cups shredded carrots
2 cups apples, cut into matchsticks (approx. 2 large apples)
½ cup dried cranberries
½ cup sliced almonds
¼ cup mayo
1/3 cup STAR Original Olive Oil
1 tsp salt
½ tsp black pepper
Instructions
In a large bowl mix together cabbage, carrots, apples, cranberries and almonds.
In a small bowl whisk together mayo, olive oil, apple cider vinegar, salt and pepper until smooth.
Pour over cabbage mixture, tossing to coat.  Let set in fridge for 2 hours before serving.  Taste and adjust salt and pepper if necessary.