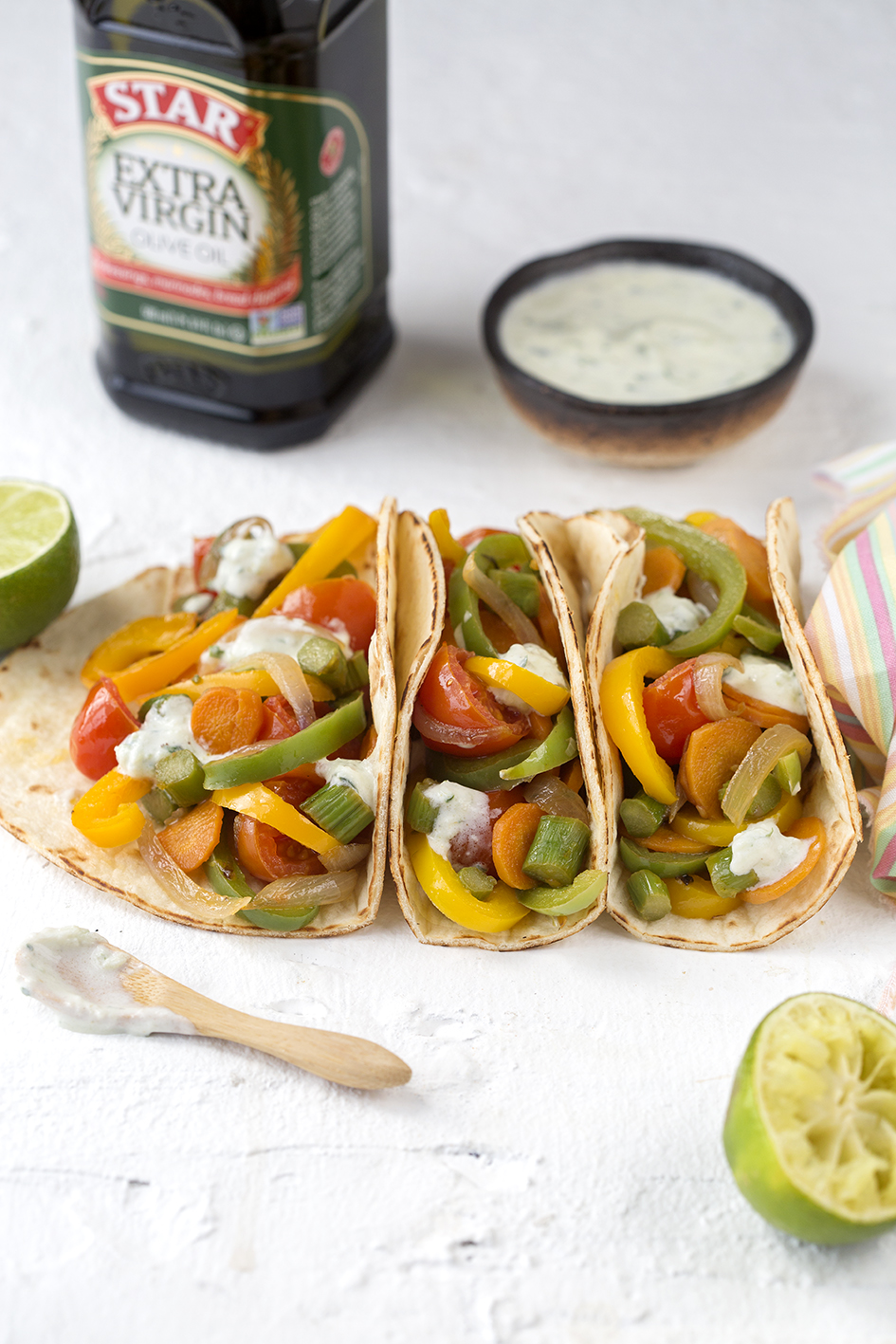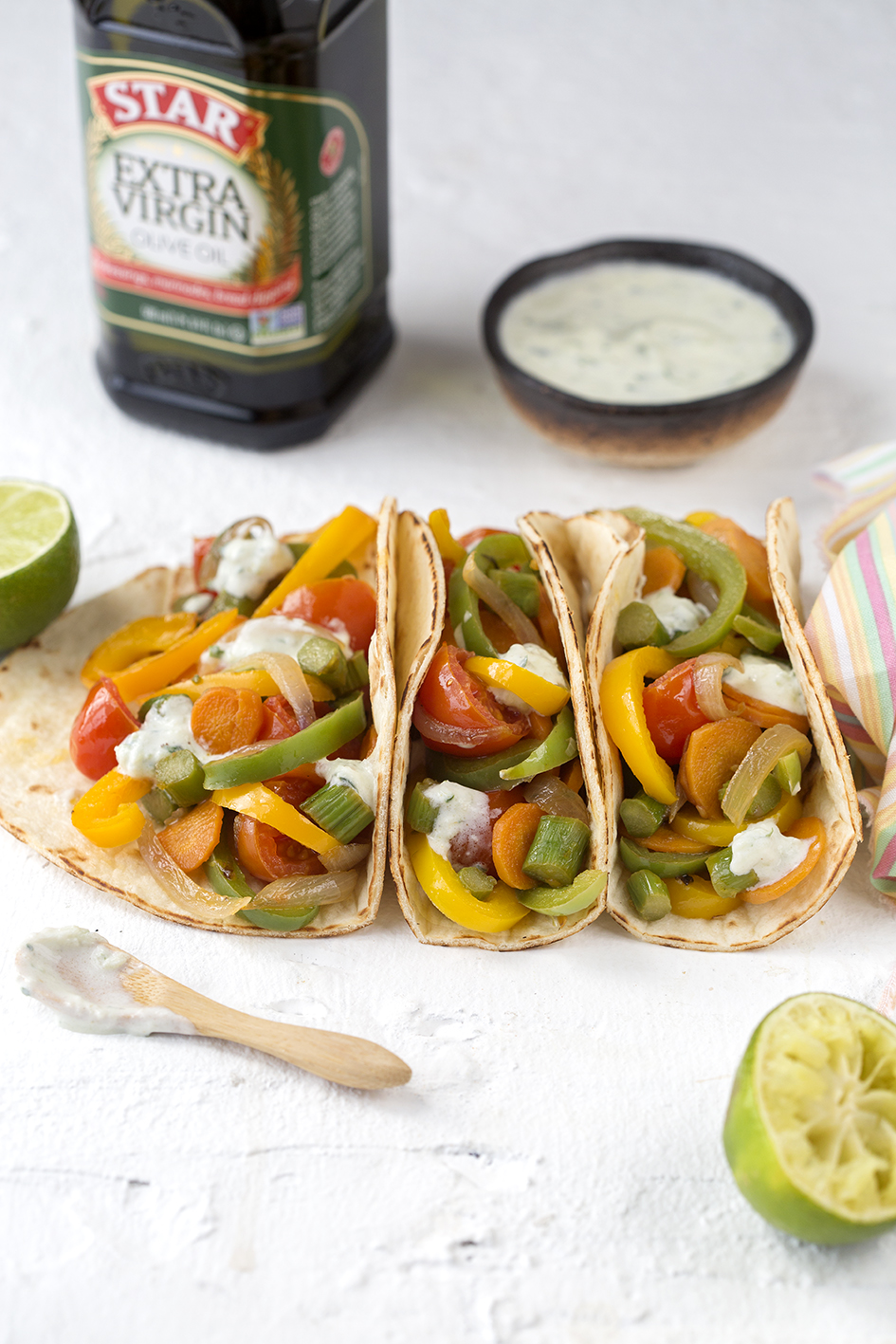 Ingredients
8 corn tortillas
1 green bell pepper
1 yellow bell pepper
2 medium carrots
5½ oz fresh asparagus
3½ oz cherry tomatoes
1 onion
----
For the tzatziki sauce
7 oz Greek yogurt (you can use natural yogurt, with fewer calories, if you prefer, but the sauce won't be as creamy)
1 cucumber
1 clove of garlic
1 lime
2 tsp. STAR extra-virgin olive oil
Salt and pepper
Herbs and spices to taste: cumin, dill, cilantro, oregano…
Instructions
Using a frying pan or wok, finely dice the onion and lightly fry it in plenty of extra virgin olive oil until golden brown. When it starts to caramelize, add the vegetables in the following order: sliced carrots, fresh asparagus, and lastly bell peppers. At last, add the halved cherry tomatoes and the chopped almonds.
Sauté all the vegetables without stirring until they are cooked al dente. Season with salt and pepper.
Make the tzatziki sauce by mixing the yogurt and the finely grated cucumber together in a bowl with the crushed roasted garlic, juice of half of a lime and the extra virgin olive oil. Season with salt and pepper and herbs and spices of choice.
Make the tacos by arranging the vegetables on the tortillas and serve with a bowl of tzatziki sauce on the side for everyone to add as desired.
Total Time: 20 min
Serves: 4 serves