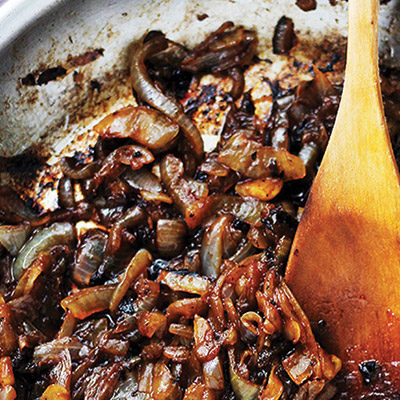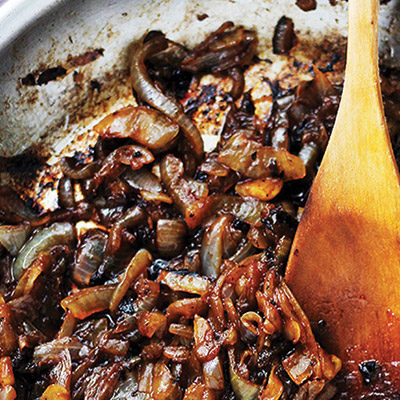 Ingredients
Instructions
Heat olive oil in a large skillet (use a skillet with a lid).
Add onions to skillet and pinch of salt; cover with a lid and cook over medium-low heat for 12 to 15 minutes, or until tender, stirring occasionally.
Remove lid and continue to cook over medium heat for 3 to 5 minutes, or until golden, stirring frequently.
Slowly add vegetable broth and balsamic vinegar; cook and stir over medium heat until liquid evaporates; about 1 minute.
Season with salt and pepper and remove from heat.