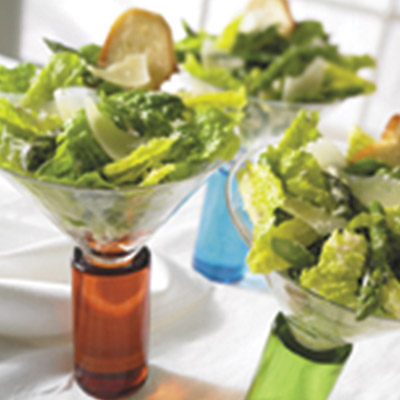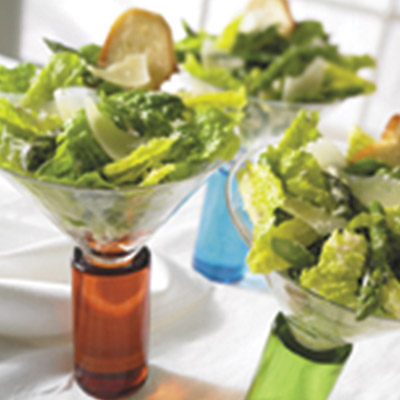 Ingredients
Instructions
Trim and cut asparagus into 2-inch lengths. Blanch about 3 minutes, then plunge into ice water.
Toast baguette slices and brush with 2 Tbsp. of oil. Whisk together remaining oil and vinegar. Add in anchovies, if desired.
Season to taste with salt and pepper.
Combine romaine and asparagus in large bowl. Pour dressing over and toss thoroughly. Add grated cheese and toss again.
Transfer to individual salad plates or large glasses. Garnish each with a baguette slice and some Parmesan shavings. Pass remaining baguette slices at the table.