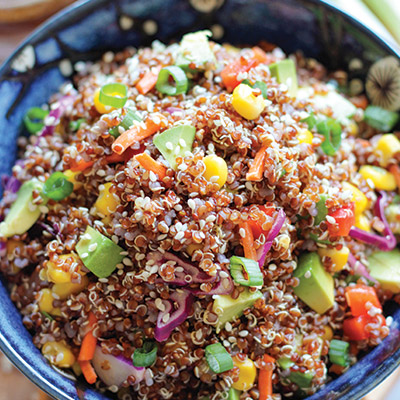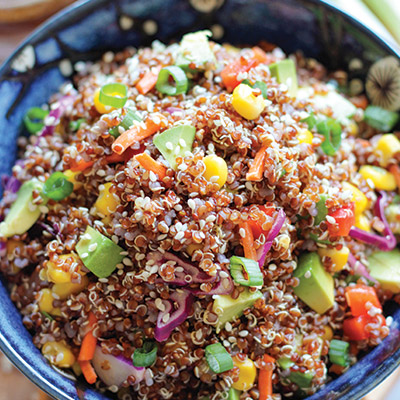 Ingredients
1/2 cup quinoa
1/4 cup shredded red cabbage
1/4 cup grated carrots
1/4 cup corn kernels
1 green onion, thinly sliced
1 avocado, halved, seeded, peeled and diced 1/4 cup chow mein noodles, for serving

Sesame Vinaigrette

1/4 cup plus 2 Tbsp. STAR Natural Rice Vinegar
1 clove garlic, pressed
1 Tbsp. sesame oil
1 Tbsp. sugar
1 tsp. soy sauce
1 tsp. grated ginger
Instructions
To make the vinaigrette, whisk together rice wine vinegar, garlic, sesame oil, sugar, ginger and soy sauce in a small bowl; set aside.
In a medium saucepan, cook quinoa according to package instructions.
In a large bowl, combine quinoa, red cabbage, carrots, corn, green onion and avocado. Stir in sesame vinaigrette.
Serve immediately, topped with chow mein noodles, if desired.