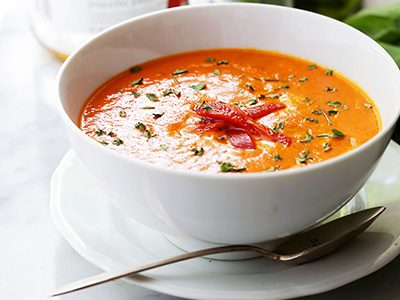 Enhancing the presentation of your favorite soups with garnishes can be a fun way to create a beautiful meal and add even more delicious flavor! Here are some of our favorite soup garnish ideas:
Herbs: Simple and attractive. Adding some chopped parsley, snipped chives, or sprigs of cilantro
Cheese: What doesn't get better when you add cheese to it? Sprinkle some shredded cheese on top of your soup to add some extra deliciousness.
Sour cream or yogurt: Adding a dallop of sour cream or yogurt to top off your soup can bring in some added creaminess.
Drizzle oil over the top: Drizzle STAR Olive Oil Infused with Roasted Garlic, Fresh Basil, Fresh Rosemary, or Lemon Peel over your soup to compliment the flavors of your soup and to add aesthetic appeal.
Croutons: Place some croutons atop your soup to add a delightful, crunchy element.